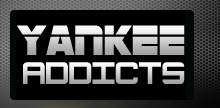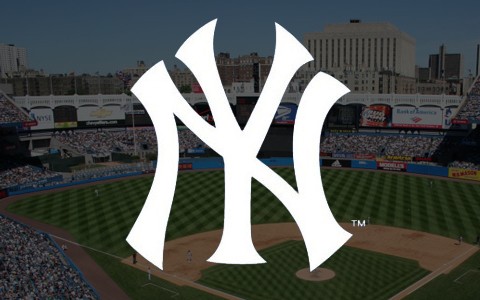 Robinson Cano chose to bolt for the Seattle Mariners over re-signing with the New York Yankees, as one is wont to do when 10 years for $240 million is offered.
But never mind that. They may have lost Cano, but the Yankees most definitely haven't gotten cheap. On the contrary, they're in the middle of a classic pinstriped spending spree, one born out of a perfect storm of opportunity and necessity.
After losing Cano to the Mariners, Friday saw the Yankees respond by re-upping with starter Hiroki Kuroda and agreeing to terms with outfielder Carlos Beltran. Kuroda's deal is for one year and $16 million, and Beltran's is for three years and $45 million.
With the $12 million contract Derek Jeter signed instead of activating his $9.5 million option added, this is what the Yankees' offseason haul looks like so far with data courtesy of MLB Trade Rumors:
Seven players for $319 million. After a quiet offseason last year, the Yankees are back.
The most obvious driving force behind the spending spree is the reality that the Yankees missed the playoffs in 2013. The last time that happened was in 2008, and the result was somebody in the front office pushing a big red button that delivered over $400 million to CC Sabathia, Mark Teixeira and A.J. Burnett.
Now here we are in the 2013-14 offseason after the Yankees missed the playoffs once again, and things are adhering to the same big-red-button pattern. That's not a coincidence.
The formula for what's happening in the Bronx now, however, isn't as simple as a knee-jerk reaction with precedent. There are financial forces at work as well.
The 2008-09 season was the last year in New York for Jason Giambi, Bobby Abreu, Mike Mussina and Carl Pavano. A rough estimate via the figures on Baseball-Reference.com says the Yankees shed over $60 million when they walked.
As such, the Yankees spent money the ensuing winter because they could. It's the same thing this winter, except on a much more extreme scale.
Per Cot's Baseball Contracts, here are the salaries the Yankees had come off the books when 2013 ended:
That's close to $100 million. Even in terms of Yankees dollars, that's a lot.
The only salaries actually set in stone for 2014 were those belonging to Alex Rodriguez, CC Sabathia, Mark Teixeira, Ichiro Suzuki, Vernon Wells and Alfonso Soriano. Add up those players' 2014 salaries and subtract the money the Yankees are getting from Chicago and Anaheim for Soriano and Wells, and you get about $90 million.
The Yankees' stated goal is to get under the $189 million luxury tax threshold for 2014. When the offseason began, there was $100 million standing between them and that goal. Quite the offseason budget, that.
And we haven't even discussed the possibility that the Yankees won't be paying A-Rod in 2014. If his 211-game suspension stemming from the Biogenesis investigation is upheld, it will be without pay. The result would be another $26 million for the Yankees to spend.
An offseason with this much payroll wiggle room has been several years in the making. The following numbers aren't perfect, given that they reflect how things stood on Opening Day, but here's a look at what Cot's Baseball Contracts has on record since 2009:
The Yankees were poised to have plenty of money to spend in the offseason once the 2012-13 season began, but nothing like what they found themselves with heading into this offseason. The Yankees began the winter with a blank slate unlike any they'd had in years.
And why would they save this blank slate for a rainy day? The Yankees don't have any up-and-comers to worry about extending, for one. And for two: They're the Yankees. Spending money is what they do.
A big reason for that is you have to spend money to make money. And when the Yankees miss the postseason, they have to deal with something more ominous than a mopey fanbase: a skinny bottom line.
Brian Costa of the Wall Street Journal recently wrote a piece about that which can be summed up in one sentence: "When the Yankees fail to make the playoffs, as they did in 2013, their revenues plummet."
There's this:
Proceeds from ticket sales and stadium suite licenses alone totaled $295 million through Sept. 30 this year, according to public records reviewed by The Wall Street Journal. That is down from $353 million in 2012, $377 million in 2011 and $384 million in 2010, the records show.
And for perspective:
Had the Yankees failed to reach the playoffs in 2012, their ticket and suite revenues would have been closer to $300 million rather than $353 million...

In other words, a Yankees team that wins 93 games and makes the playoffs brings in about 15% more ticket and suite revenue than a Yankees team that wins 88 games and misses the playoffs. And that is to say nothing of the boost in merchandise and concession sales and next-year ticket sales.
Now, we know the Yankees as the richest franchise in the sport, and for good reasons.
Per figures compiled by Wendy Thurm of FanGraphs last November, the Yankees own 34 percent of the YES Network and make $90 million (and rising) per year off it. Next to that, the Yankees get their share of MLB's national TV deals and of the revenue generated by MLB Advanced Media. The value of the franchise, according to Peter J. Schwartz of Bloomberg, is over $3 billion.
But Costa highlighted something that's not talked about when it comes to the Yankees' financial might. They're an organization that's used to winning and to the money that comes from winning.
For them, that money's not a bonus. Ever since it long ago became a fact of life, it's a necessity.
"I know there's people out there who have said, 'Well, the Yankees just have this money machine that just keeps printing money,'" Vince Gennaro, author of Diamond Dollars: The Economics of Winning in Baseball, told Costa. "Let me tell you: If the Yankees were an 85-win team or an 83-win team for three or four years in a row, they would suffer financially orders of magnitude more than any other franchise."
If the Yankees had kept quiet this winter, they would have been risking another less-than-awesome roster for 2014. Given how a less-than-awesome roster fared in a deep AL East in 2013, that would not have been wise.
Rather than risk year two of a doomy-gloomy postseason-less stretch, the Yankees have gone for the quick fix. And though it's not quite finished, the team they've constructed for 2014 certainly resembles a winner far more than the roster constructed for 2013.
So this spending spree? It's not that wild once you consider the size of the Yankees' budget; it's one their bottom line from 2013 demanded to happen, and it already looks like it's going to be worthwhile.
It's almost like the Yankees know what they're doing.
If you want to talk baseball, hit me up on Twitter.
Read more New York Yankees news on BleacherReport.com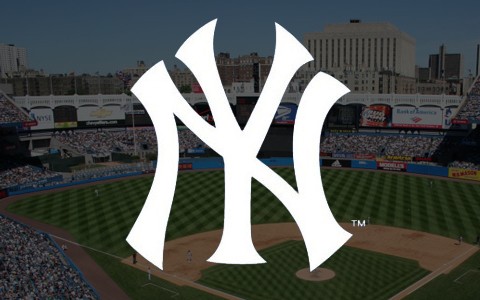 Nobody is offering the New York Yankees a shoulder to cry on following Friday's free-agent departures of Robinson Cano and Curtis Granderson. That's because the club opened up its wallet this ...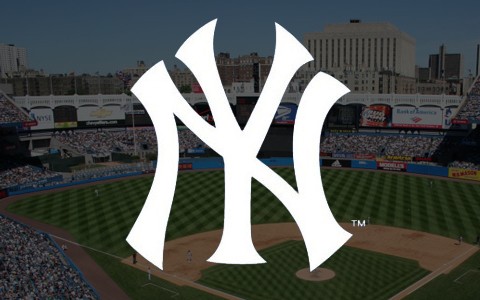 Robinson Cano's ten-year, $240 million deal with the Seattle Mariners, which was first reported by Enrique Rojas of ESPNDeportes (spanish link) earlier in the day, ties him with Albert Pujols ...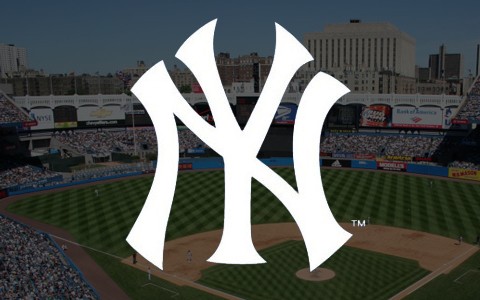 On Friday afternoon, the Seattle Mariners acquired Robinson Cano on a 10-year, $240 million blockbuster deal, according to Jon Heyman of CBS Sports. Now that a gratuitous amount of money ...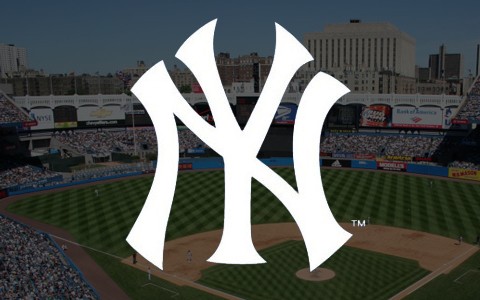 The biggest story of the MLB offseason to this point broke on Friday afternoon, as Robinson Cano and the Seattle Mariners agreed on a massive 10-year, $240 million deal just days ...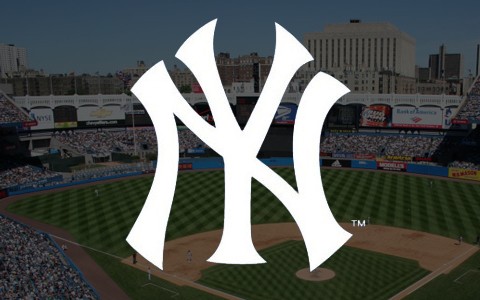 Options. That's what the New York Yankees have now, thanks to their firm stance against giving in to Robinson Cano. Sure, losing their best player when they wanted him to stay ...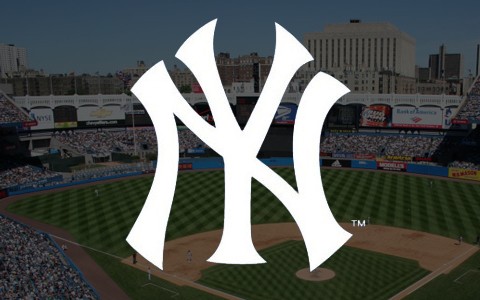 The MLB winter meetings are scheduled to kick off in Orlando, Fla., from Dec. 9-12.  For the New York Yankees, they will be an opportunity to continue their march back ...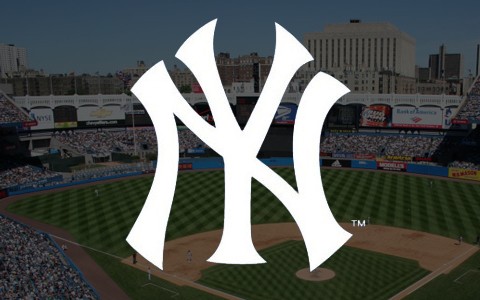 Nelson Mandela's death at the age of 95 touched all corners of the world, and the South African's face must surely be one of the world's most recognisable. Not in Detroit, ...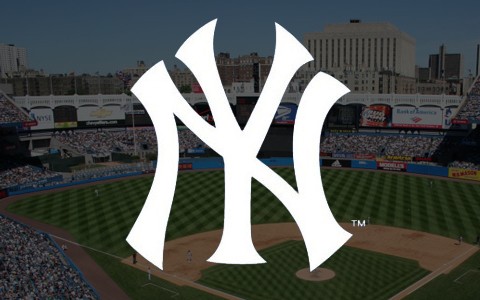 The Seattle Mariners are blowin' up the New York Yankees' spot, as the kids say. The Mariners have made it known to free agent Robinson Cano—the longtime Yankees second baseman—that they ...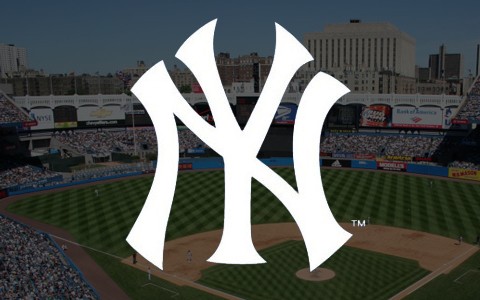 The New York Yankees have been the biggest winners in the offseason thus far, signing free agents Jacoby Ellsbury and Brian McCann. However, the news hasn't been great over the last ...
Yankee Tickets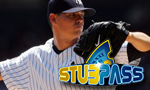 Visit StubPass.com for Nickelback Tickets, Britney Spears Tickets, Wicked Tickets, Elton John Tickets, Billy Joel Tickets, Kenny Chesney Tickets and thousands of other Concert Tickets and Sports Tickets.
Shop Yankee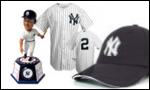 Visit MiracleShopper Comparison Shopping for Yankee Apparel, Digital Cameras, Laptop Computers, Cell Phones, LCD TVs and more!