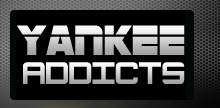 January 2, 2017 · Jacob Shafer · Jump to comments
Article Source: Bleacher Report - New York Yankees
The calendar may have flipped to 2017, but we're still a couple of cold months away from baseball. That's actually good news (hear me out) for many MLB clubs with unfinished items on their to-do lists.
Like, say, the New York Yankees, who have holes to plug in the starting rotation, the bullpen and behind the dish.
Let's examine a few realistic trade and free-agent targets, with the key word being "realistic." Not all of these deals will go down, but they're tied to credible rumors—or at least informed speculation—and a sense of the Yankees' needs and resources.
They could hypothetically use Mark Trumbo's pop, for example, but he's not in the budgetary plans. Plus, where would they put him?
We'll begin with a veteran backup catcher and work our way to a left-handed All-Star. Tap the (frozen) clay off your (proverbial) cleats and dig in when ready.

Yankee Tickets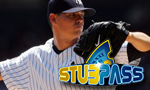 Visit StubPass.com for Nickelback Tickets, Britney Spears Tickets, Wicked Tickets, Elton John Tickets, Billy Joel Tickets, Kenny Chesney Tickets and thousands of other Concert Tickets and Sports Tickets.
Shop Yankee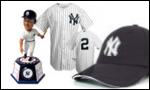 Visit MiracleShopper Comparison Shopping for Yankee Apparel, Digital Cameras, Laptop Computers, Cell Phones, LCD TVs and more!