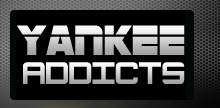 December 14, 2011 · Michael Moraitis · Jump to comments
Article Source: Bleacher Report - New York Yankees
With the posting process for Yu Darvish finished, it appears the New York Yankees have reportedly made a bid for the Japanese pitching star.
According to another report, Darvish's team, the Hokkaido Nippon-Ham Fighters, were excited about the high bid. That means it's high and highly unlikely that it's the Yankees.
It's estimated that close to $100 million will be necessary to bring Darvish to the Bronx, with a portion of that being a posting fee while the majority will be to actually sign the 25-year-old starter.
It seems the Ham Fighters got the money they may have been seeking, but the question is if it was the Yankees who posted it. It's been thought all along that the Yankees wouldn't be big players for Darvish, but it's certainly within Brian Cashman's style to keep moves close to the vest.
There may have been an air of desperation from some teams in the hunt to land him because of a weak free-agent market, so the possibility of overpaying is realistic in every sense of the word.
I've said it all along that I believed it's too expensive for Darvish, who has yet to even prove he can pitch in the majors.
The most interesting thing about this posting process is that if the Yanks don't do enough to get Darvish, they will most likely enter 2012 with the same rotation from last season which was unthinkable entering the offseason.
Long story short, don't expect Darvish to be in pinstripes in 2012.
Read more New York Yankees news on BleacherReport.com