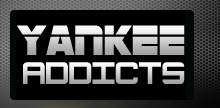 June 2, 2009 · Gabriel Taylor · Jump to comments
Article Source: Bleacher Report - New York Yankees
Selig?? Saved baseball? W…T…
Is this the same Selig who has endured steroid scandals and the Expos fiasco?
Yes, with his back against the wall, Selig sucker-punched the conventional way of thinking to save his sport.
While not a paradigm shift to perplex Harvard undergrads, the home run makes dollars.
And since it made sense, the home run would be the avenue Selig used to bring baseball back to the forefront of the sports world.
The Perfect Storm
In the mid-1990s, baseball was headed toward an abyss.
Major League Baseball was trying to recover from a strike in which the 1994 World Series was cancelled.
Barry Bonds, Roger Clemens, Manny Ramirez, Sammy Sosa, and Alex Rodriguez still looked like baseball players instead of juiced bodybuilders. No one had hit 55 homers since Roger Maris' 61 in '61.
Pitchers were dominating hitters as Greg Maddux won four Cy Youngs in a row. Many fans grew disinterested with low-scoring games and 30 was still a magic number for home run hitters.
Other sports were spreading their wings and it looked like baseball had fallen to the bottom of the heap, unworthy to be called America's pastime.
During this period, the NBA featured Michael Jordan and his Chicago Bulls winning three titles in a row. The Dallas Cowboys made sure the NFL remained on top of the American sports world with three titles of their own. NASCAR was growing too, as Jeff Gordon began to mold his legend.
The Aftermath
Bud Selig and MLB owners decided if basketball and football were going to take the high road, they would take the low road.
Many of the changes Selig implemented were above the table: introducing interleague play, realigning the National and American Leagues, expanding the playoffs to include wild cards and a divisional round and adding franchises in Arizona and Tampa Bay.
But something was missing in 1995. Fans needed more. Something to agitate the fans and get them talking at the office.
The change would expose the true desperation of a profession in need of a revolution.
The Good and the Bad of the Steroid Era
Everyone was guilty.
We all knew that players shouldn't be hitting 50 home runs when a good year had been 25-30 homers. We knew that players were coming back bigger each year.
Suddenly, batters who couldn't hit batting practice homers were enjoying trips around the bases. Average players became stars, stars became superstars, and Barry Bonds became the greatest hitter ever.
Older power pitchers were throwing the ball harder as they aged.
But as coaches, players, media, and yes, fans, we couldn't take our eyes off the game.
The New York Yankees, the most popular franchise in America, finally came back to prominence, winning it all in 1996.
The home run chase of 1998 was a story right out of a children's sports book. Sammy Sosa and Mark McGwire became legendary sluggers, captivating the heartland and amazing the rest of the country. McGwire actually broke the record against Sosa's Cubs in St. Louis.
Randy Johnson won four consecutive Cy Youngs from 1999-2002 and Clemens added four to his mantle from 1997-2004.
Everything was coming up roses for Major League Baseball.
Fortuitous? Possibly.
But many of baseball's hallowed records were broken after the strike when Selig was frantically looking to spark interest in the game.
During Selig's tenure, Cal Ripken would break Lou Gehrig's consecutive games played record, Barry Bonds would break Hank Aaron's career home runs record, and Maris' 61 home runs seemed minuscule during the late-'90s to early-2000s.
The New York Yankees would win four championships in five years and play in six World Series in eight seasons.
America's favorite team was back on top, interleague play was a hit, and Barry Bonds was nearing Aaron's records.
The Thrill Is Gone
Now, the game is in a similar state as 1994. Fans are upset. The Yankees can't sell seats in their brand new stadium.
Selig's legacy has been tarnished and he's being blamed for ruining baseball.
Every Yankees championship team from 1996-2000 had players that were mentioned in the Mitchell Report, the 2007 document which revealed the names of steroid users.
Andy Pettitte, an admitted user, played on each of those Yankee teams.
But was it all worth it to save baseball?
Probably.
With the Yankees playing great, MLB was able to sign up the ante with the networks and agree to a lucrative television deal with Fox.
Interleague play, though not the most popular idea in baseball, guarantees the large crowds for many clubs.
Player salaries skyrocketed during the home run rush. Hitters who could knock them out and pitchers would could strike out the juicers were in high demand.
The Red Sox, led by Ramirez, finally won the title in '04, coming back from an 0-3 deficit in the ALCS.
Since Selig doesn't look like he injected any performance-enhancing drugs, should he be blamed for players' mistakes?
And if he is blamed for players' mistakes, shouldn't he receive some praise for the excitement baseball's experience since recovering from the 1994 strike?
Maybe Selig can save baseball again, this time sans juice.