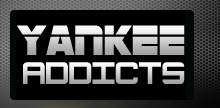 June 10, 2009 · Ari Kramer · Jump to comments
Article Source: Bleacher Report - New York Yankees
It's getting ridiculous, and the strategy simply does not make sense.
Something has to be done about the Chien-Ming Wang situation, and the best solution is to send him down to Triple-A Scranton/Wilkes-Barre, where he can rebuild his stamina and regain his control and movement.
Wang has made it extremely difficult for the Yankees to win when he starts. Since returning from his injury, the sinker specialist has thrown 7.1 innings as a starter. During that time, he has surrendered nine earned runs, 13 hits, and four walks. Known for inducing ground balls, Wang has also given up two home runs.
Joe Girardi has his ace of last year on a restricted pitch count, which was supposed to allow Wang about 85 pitches tonight. The Yankees are attempting to build up his stamina to the level of a starter's.
It is obvious that Wang is lacking something other than stamina. His control was so erratic that he threw more balls than strikes in the first inning en route to three early walks. On the rare occasion that his mistakes were made over the plate, the Red Sox made him pay.
Wang was throwing straight fastballs and sinkers that did not sink, two factors that traditionally lead to short outings.
Wang's lack of control and movement forced his departure at 70 pitches, 15 fewer than Girardi had hoped to see.
It's sad that Wang, who was undoubtedly the Yankees' most reliable pitcher in recent years, is having such a difficult time recovering from his injury, but he is simply not ready to return to the majors. He should pitch in the minors until his stamina, control, and movement are ready to keep the Yankees in games.