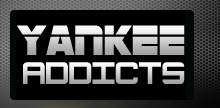 April 29, 2009 · Andrew Godfrey · Jump to comments
Article Source: Bleacher Report - New York Yankees
When the 2009 season started, it looked like the Yankees would run away with the AL East with their lineup of hitters and pitchers.
Now, with the season nearly an eighth of the way through, Alex Rodriguez has not played a game and the Yankees pitching staff is 29th in the majors with an ERA of 5.87.
Only the Indians are worse, with a 5.93 ERA.
The Yankees have allowed the second most runs this season with 126, bested only by the Orioles who've allowing 141 runs.
C.C. Sabathia—1-2, 4.73 ERA—is off to a bad start. A.J. Burnett is 2-1, but has an ERA of 5.47. Jaba Chamberlain is without a decision after three starts, but has a respectable 3.94 ERA.
The reliable Andy Pettitte is 2-1 with a 2.96 ERA. Pettitte is the only Yankee starter from the Opening Day rotation to win a game since April 14.
Chien-Ming Wang, however, may not be a Yankee after this season unless he returns to the rotation and regains the form of his 19-win seasons in 2006 and 2007. Wang has allowed 23 runs and 23 hits in six innings while walking six, for an ERA of 34.50.
It is a long season, and the Yankees have been as many as 14 games under .500 as late as the end of May in the past and still made the playoffs. But, it will still be important for Sabathia and Burnett to pitch better the rest of the season for this team to contend.
Phillip Hughes showed he is ready to pitch at the level the Yankees expect him to last night, but that is only one game. He will need to build on that start.
The Yankees hitters are hitting .279, which is fifth best in the majors. They have 30 homers for second best in the majors—only the Rangers having more with 39.
When Rodriguez returns next month, the Yankees should hit even better, and Mark Teixeira should break out of his usual early season slump soon.
Tex hasn't homered in his last eight games, and is hitting just .206 after last night's game. He is slugging only .381 and has an OPS of .743.
The Cody Ransom experiment at third base has been a miserable failure. Ransom is dead last on the team in batting with a .180 average, and has a .226 OBP. Ransom and Angel Berroa have made two errors each at third base.
No other Yankee has more than one error, and the team has 10 total. Ransom and Berroa have made 40 percent of the team errors at third base.
The Yankees have made it a habit to bend but not break, and that is what they did last night, winning on the same night the Red Sox streak ended.
It will be interesting to see how the Yankees play next Monday and Tuesday when the Red Sox come in to Yankee Stadium for a two-game series. Chamberlain and Burnett should get the starts in those two games.