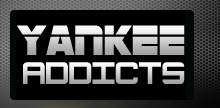 March 16, 2010 · Bronx Baseball Daily · Jump to comments
Article Source: Bleacher Report - New York Yankees
The Yankees have kept fans largely in the dark this winter about when single game tickets will be available available to the general public, but apparently Staten Island Yankee fans are in the loop because for the second year-in-a-row they're the first to know.
Anyways, NYY Stadium Insider has the lowdown on the ticket situation:
Monday, March 15 – Season ticket holders (all plans) presale
Wednesday, March 17 – Minor league season ticketholders presale
Friday, March 19 – General public on sale
NYY Stadium Insider said that they've heard that premium tickets will be hard to come by, but I've dug up some links (via The Girl Who Loved Andy Pettitte ) that might come in handy when buying tickets.
Good luck.
Personally I'm not going to rush out and try to grab tickets on the first day, which will be my first year I've abstained from doing that.
I found that last year I was perfectly happy buying tickets on Stubhub at the last minute, even though the very idea that they've built a system where they can sell the same tickets twice sickens me.
It was just so easy and for middle of the week games tickets were dirt cheap up a couple of days leading up to the game (since I live right off of the D-train, the same train you can take directly to Yankee Stadium, I have the advantage of being able to make last minute decisions to go, and why you should always invite me).
Most Commented Posts
Read more New York Yankees news on BleacherReport.com