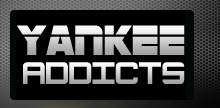 May 18, 2009 · Jack Doran · Jump to comments
Article Source: Bleacher Report - New York Yankees
Enough is enough. How much longer must Yankee fans listen to the incompetence of John Sterling and Suzyn Waldman?
In his 20th consecutive season calling Yankee games over the radio, John Sterling's time has long passed. Constant errors on play calling should be considered unacceptable.
As the eyes for all of the unfortunate listeners, Sterling would rather excite the audience than report the actual events on the field. How is this tolerated?
How often should doubles, fly outs, and foul balls be celebrated as home runs? How often should balls be called strikes and vice-versa? Most would say "never."
Sterling, however, seems to prioritize his emotions ahead of the game action.
Fans can appreciate the excitement a broadcaster adds to a ballgame. Fans should not have to be misled in listening to things that simply do not occur.
Now in his fifth season of calling every pitch of every game, Sterling's miscues can be heard in literally every broadcast. His excuse of not being able to see where the balls land does not hold water. If he let the plays unfold and follow the signs of the umpires, his reporting would then be factual.
As for his "companera," Suzyn Waldman, where should we begin?
Strictly a color commentator since 2005, Waldman is widely regarded as the most unpopular voice of all New York metropolitan area sports teams.
Rest assured, the fact that Waldman is a woman has nothing to do with this writer's opinion. Most would marvel at her courage breaking into a male-dominated field, as well as her courageous and successful battle with cancer.
Most cringe, however, when listening to Waldman. She seems to have limited knowledge of baseball in general. She compounds this with seemingly doing little homework on the game.
Her analysis is, at best, elementary. Commenting that a pitch gave up for a home run because it "had too much of the plate" or "was a product of the count" adds little to a broadcast.
Maybe the Yankee brass simply looks at ratings to measure the quality of their radio broadcast. Don't they realize that, for those not in front of a television, there is no other way to follow the game?
As an organization that prides itself on professionalism, tradition, and—above all—success, it is time to bring these traits into the radio booth.