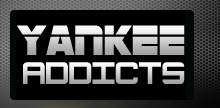 May 21, 2009 · Joseph DelGrippo · Jump to comments
Article Source: Bleacher Report - New York Yankees
With the calf injury the other day to Jose Reyes, Met fans were whining about when Reyes would return to the lineup. It was obvious the Met fans weren't too comfortable with Ramon Martinez at shortstop. I don't blame them as Martinez isn't a good player for the sabermetric or regular baseball community.
Bu these same whiners who wanted Reyes back quickly from his calf strain were the same ones who complained about his base running skills and lack of hustle. Many Met fans wanted Reyes traded.
Now these same Met fans will get their chance to see what the Mets would be like without Jose Reyes. Calf strains and pulls are severe injuries as a player can not even walk without pain, let alone run and use his legs like Reyes needs. I had one several years ago, and missed three weeks of playing. And even then I wasn't even 100 percent.
Expect Reyes to miss at least three weeks to a month. Forget about first base being the most important void.
Do those same Met fans still want David Wright out of town, too? New York baseball fans are too impatient to be true baseball fans.
Where do the Mets go for a shortstop? They have no one down on the farm and Omar can't trade for a full-fledged starting SS because it Reyes is out only temporarily, and a current starter would cost too much.
So the Mets need an experienced backup, someone with ML seasons under his belt who won't cost a bundle, and since Carlos Delgado is also out, this new SS might need to hit a little. Actually, a hitting SS would be more desirable than a glove man.
The Angels have a plethora of shortstops in Brandon Wood, Erick Aybar, Maicer Izturis and power hitting Sean Rodriguez (14 HR's, 41 RBI's in AAA this season) in the minors, but two are young and one (Izturis) doesn't hit, and Aybar is the starter and a Mike Scioscia favorite.
Best bet is to trade with the Yankees and pick up reserve SS Angel Berroa, who has several years of ML experience and is rotting away on the Yankees bench. Berroa hit well all spring training and, after losing the utility role job to Ramiro Pena, Berroa continued to hit in Triple A.
Maybe the Mets can expand the trade and pick up a veteran pitcher, too, like Brett Tomko to improve their beleaguered bullpen.
Anyway, Berroa (and maybe Tomko) will not cost the Mets much at all, maybe one (or two) of their position prospects like Carlos Guzman in St. Lucie or Jefry Marte in Savannah.
But no matter what happens, the injuries reveal that GM Minaya does not ready options from within the organization, and that he has put all the eggs in this 2009 season basket. He has done nothing to improve a sagging farm system since he became GM in 2004.
As I have written many times before, Omar Minaya is one of the worst GM's in baseball. Anybody can spend someone else's money, but it is difficult to build a farm system to help a franchise in the long run (and now for the Mets, the short term) and Omar has done neither.
Good luck Met fans on the rest of the 2009 season, which might hinge on the play of Angel Berroa.