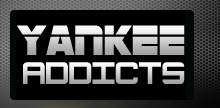 December 30, 2011 · Brandon Galvin · Jump to comments
Article Source: Bleacher Report - New York Yankees
New York Yankees superstar slugger Alex Rodriguez may have landed him the bombshell of the century in former WWE Diva and Playboy centerfold Torrie Wilson.
According to NY Daily News' Bill Hutchinson,
For the third time this month, A-Rod has been spotted with blond bombshell Torrie Wilson, this time in her hometown of Boise, Idaho, over the Christmas weekend…

Rodriguez and Wilson, both 36, born three days apart in 1975, were photographed earlier this month riding bicycles in Miami.

Right before Christmas, they were spotted in Cabo San Lucas, Mexico, vacationing with actor George Clooney and his new squeeze Stacey Keibler, also an ex-World Wrestling Entertainment star and Wilson's friend.
Lucky guy.
Lucky girl, too.
Could this be the most spectacular couple ever assembled?
Not unless Tom Brady and Gisele Bundchen split.
But hey, A-Rod is used to playing second fiddle to Derek Jeter and Wilson was used to playing second fiddle to the likes of Trish Stratus, Sable and Stacy Keibler in her sports-entertainment universe.
Still, these are two of the most recognizable and talented performers of their respective professions. If these two are cuddling and canoodling, good for them—you certainly have my blessing.
We're all familiar with A-Rod, who can't escape the spotlight.
Yet this is Wilson's renaissance. So for those who have forgotten just how special and glorious she is, here's a quick reminder.