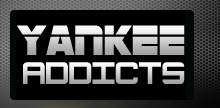 March 17, 2010 · Dan Hanzus · Jump to comments
Article Source: Bleacher Report - New York Yankees
When coming up with a list of the top 10 pitching performances in Yankees history, I stuck to a six-pack of very specific ground rules:
1) A perfect game is a free pass
There have been only 16 in the modern era, and the Yankees have three of them. It's the holy grail for a pitcher, and that's good enough for me.
2) Timing matters
A regular-season no-hitter is an amazing accomplishment, but is it more impressive than a lights-out performance in the postseason? Not necessarily.
3) Transcendence is rewarded
Did the pitcher dominate his opposition to the point where it looked like he was operating at a different level? This is also known as The Reverse Igawa.
4) Starters get the edge
I was dying to include Mariano Rivera somewhere on this list, but we're talking about the 10 best pitching performances of all-time. I can't choose a closer over someone who dominated for eight or nine innings. I still love you though, Sandman.
5) Staying power
Does the memorable game double as the defining moment of the player's Yankee career? Has the performance stood the test of time?
6) Modern love
I kept the list within the last 60 years for two reasons. First, I wanted to stick with the post-integration era (respect, J-Rob). Second, trying to compare the merits of C.C. Sabathia and Whitey Ford is hard enough. Attempting to historically judge Jack Chesbro's 41-win season for the '04 (that's 1904) Highlanders would probably give me a stroke. So, haunt me the next time I'm staying at an 1870s farmhouse if you like, but the old fogies lose.
With the ground rules set, let's get to the business.