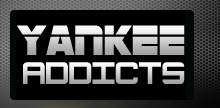 December 28, 2009 · Dan Hanzus · Jump to comments
Article Source: Bleacher Report - New York Yankees
In the '80s, it was all about "Who Shot J.R.?"
In the '90s, we had O.J. and A.C. cruising down the 405 in the white Bronco.
In the aughts 2000s '00s, Snookie's sucker-punch on Jersey Shore appeared to be the clear frontrunner for this decade's defining TV moment.
But that was before Johnny Damon appeared as guest host of WWE's Monday Night Raw.
As a service to you, the reader, here are five quick bullet points on last week's WWE debut for the two-time World Series champion:
– The ring announcer kicked off the telecast by introducing Damon, who appeared from behind the curtain and did his patented Bleacher Creature Pointing Thing to no one in particular before making his way to the ring. In a stunning lack of effort by whoever was in charge of selecting his entrance music, "Centerfield" by John Fogerty blared on the PA.
– Damon did a brief, scripted, and excruciatingly uncomfortable monologue in which he was booed lustily by the Tampa crowd. He was clearly nervous and flubbed several words. Dick Clark now is better than Johnny Damon on the mic.
– Over the course of two hours, Damon was joined by WWE talent in several backstage skits, generally helping to forward current plotlines. As is apparently the case with all guest hosts, Damon was given power to "book" matches. I found this highly improbable.
– At one point, Damon said, "That's a real home run of an idea." Seriously.
– He was sexually assailed by an 86-year-old female wrestler.
It was a surreal experience to say the least, and the whole event reminded me how much I enjoy me some Johnny Damon.
It also reminded me how close this guy is from walking out the door.
Here's the thing Damon needs to realize: Being a Yankee is the best possible fit for him. He has a ballpark perfectly attuned to his strengths. He's in the largest media market that provides the best platform for his charitable endeavors. He's adored by the fanbase. The team's spring training facility is located in his hometown.
At 36, it makes little sense for him to start over in a new city. And besides, no matter what he does from here on out, his baseball legacy is already set in stone. He's the first truly notable player since Babe Ruth to help lead both the Red Sox and the Yankees to championships. That's not a bad way to be remembered, and it's not worth tainting over a chance to play for the Washington Nationals.
And while it makes a ton of sense for Damon to return to the Yankees, it's clearly in the Yankees' best interest to bring back their left fielder as well.
Nick Johnson is currently projected as Damon's replacement in the No. 2 hole, an idea that makes a modicum of sense when you factor in Johnson's innate ability to reach first base. But Johnson is also one hamstring strain away from being legally obligated have the word "FRAGILE" stamped on his forehead for eternity.
If I were Joe Girardi, I'd feel much more comfortable having my table-setter be Damon, a proven New York performer whose had more than 600 plate appearances in each of his last 12 seasons. Johnson can make that claim just once in his eight-year career.
And sure, Damon throws a bit like a girl, and yes, his production grounded to a halt in September before he pulled it together for the playoffs. But he was a big part of the blood and guts of the '09 Yankees.
Part ways with Hideki Matsui, Phil Coke, Brian Bruney, and Melky Cabrera and I'm still confident that the soul of the team remains intact. You let Damon walk, I think a big piece of what made this team different than those that preceded it may walk away, too.
"I'm not sure where I'll be next year," Damon said during one of his Raw skits, "but Johnny Damon will be fine."
Okay, Johnny. But sometimes the simplest choice is the one that's sitting right in front of you. Damon back in the Bronx makes sense for everyone involved.
And that's a home run of an idea.
Dan Hanzus writes the Yankees blog River & Sunset and can be reached via e-mail at dhanzus@gmail.com. Follow Dan on Twitter at danhanzus.
Read more New York Yankees news on BleacherReport.com