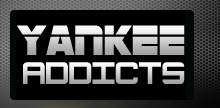 April 29, 2009 · Tom Au · Jump to comments
Article Source: Bleacher Report - New York Yankees
Phil Hughes has an 0.00 ERA in six innings of a quality start against the Detroit Tigers. That's a performance worthy of a Joba Chamberlain—at least the old Joba Chamberlain. The new one is off to a decent, but not spectacular start, with a 3.94 ERA in three games.
Phil Hughes?
The same guy that had a 6.62 ERA in in eight games in 2008, admittedly, around some injuries, and a 4.46 ERA in 13 games in 2007?
Yes. But "Gimme a break." Even today, the kid is only 22 years old.
"Only 20 and 21" a year or two ago may have been the problem. Everyone "knew" that he was good. But a player that young probably has a few kinks that need to be worked out, something like the developing voice of a 15-16-year-old boy five years younger.
Certainly that was the case with Phil last year, and the year before. The Yankees were torn between keeping him a full season in the minors, and "rushing" him into the Majors to bolster an otherwise shaky rotation. Turns out he wasn't ready earlier.
But Victor Hugo famously opined that nothing was as powerful as "an idea whose time has come." Perhaps Hughes is the "idea whose time came" in 2009 for Yankees starting pitching. Yankee fans should certainly hope so.
Hughes already has one quality start so far this season. Only A. J. Burnett and (gasp!) Andy Pettite can claim more. Not C.C. Sabathia. Not even Joba Chamberlain. Certainly not Chien Ming Wang.
Hughes won't always be this good. But he won't need to be. Because last night was very, very good.
This is the third time for Phil Hughes to try out for the Yankees' rotation. Perhaps it will be the charm.