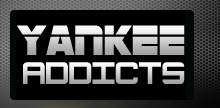 April 27, 2009 · Andy Auger · Jump to comments
Article Source: Bleacher Report - New York Yankees
The 2008 Seattle Mariners had the second-worst record in baseball (61-101); it was a campaign of no power and no pitching.
They paid a Carlos Silva $12 million over the season to lose 16 games—almost $1 million per loss.
They gave up five promising prospects for an ace—Erik Bedard—who pitched just 81 innings. GM Bill Bavasi probably thought he was buying job security when he swung the deal, but he was actually ringing up his own ticket out of town.
The '08 M's became the first team with a $100-million payroll to lose 100 games. It's enough to make one wonder just where these '09 Mariners—the third-best team in MLB—came from.
Maybe the difference is new GM Jack Zduriencik, one of the front-office men who made the Milwaukee Brewers a Playoff team after so many seasons of mediocrity.
Or maybe it's Don Wakamatsu, the first Asian-American manager in Major League history.
Or heck, maybe's it's the new cast.
Zduriencik overhauled the 25-man roster, bringing in a new starting first baseman (Russell Branyan), a new left fielder (Endy Chavez), a new center fielder (Franklin Gutierrez), and some guy named Ken Griffey Jr., who apparently has some ties to the team.
New reliever David Aardsma and a handful of utility men—Mike Sweeney, Ronny Cedeno—also have been major contributors to the team's surprising start.
But best of all? None of these new additions cost more then $3 million.
Although the offense has been unimpressive (as predicted), Wakamatsu coaches an effective brand of small-ball. Well-executed squeeze plays and aggressive base-running have helped the M's plate runners without swinging for the fences.
And on top of Branyan and Griffey, Adrian Beltre, and Jose Lopez provide just enough power to balance out the lineup.
Plus, the pitching has picked up the less-than-stellar offense. Seattle boasts a 3.50 team ERA, good for second-best in the American League.
The staff ultimately will make or break the season. But even if the Mariners falter, a trade-deadline sell-off could lay the groundwork for a promising future.
The good times may not last, but anyone familiar with the Seattle sports scene in recent years should know what a breath of fresh air a winning Mariners club is.
It's time for some postseason goals. It's time to not be the Most Miserable Sports City in the Nation.
Seattle, it's about time we start winning.