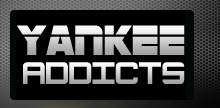 News published by
August 4, 2009
Got Ya :) We all like to think that parity is spread throughout each respective professional sports league and that every team has a fighting chance. Well, that's simply not the ...
July 11, 2009
  Gotta love the picture At this time during the baseball season things are beginning to wind down before the All-Star break. The selections have largely been announced, and every team gets ...
April 27, 2009
The sports scene in Seattle was something straight out of one of those bad horror movies like Hatchet, or the Saw sequels. The Seahawks missed the playoffs for the first ...
April 27, 2009
The 2008 Seattle Mariners had the second-worst record in baseball (61-101); it was a campaign of no power and no pitching. They paid a Carlos Silva $12 million over the season ...