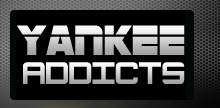 March 8, 2010 · Harold Friend · Jump to comments
Article Source: Bleacher Report - New York Yankees
Geoff Britches remembers when his St. Louis Cardinals acquired the services of Roger Maris prior to the 1967 season.
He responds to a recent article whose position is that the New York Yankees should not traded Roger.
Roger Maris Would Not Play for the Yankees
Roger Maris would not have returned to the New York Yankees after the 1966 season.
The Yankees were roundly criticized for trading Maris to the St. Louis Cardinals for Charlie Smith, but I remember Roger's joy when he put on a Cardinals' uniform the first day of spring training at St. Petersburg.
"I never would have gone back to New York to play. I'd had it in New York. They had to trade me, and it was the best thing that ever happened to me."
Unlike Yankees' president Michael Burke, Roger didn't sugarcoat what was happening to his former team.
"I can understand why they traded me, but I can't understand why they traded Clete Boyer. And now Bobby Richardson is retired.
"People were saying last year that we didn't seem like the old familiar Yankees. This year they'll be listening to the Yankees on their radios and be wondering who the guys are."
The Yankees traded Clete Boyer, who was one of the greatest defensive third basemen to play the game, for Bill Robinson.
Burke assured the fans that Robinson was a budding star, but he batted .196 with 7 home runs in 1967, and after two more poor seasons, the Yankees sent him to their Syracuse minor league team.
Roger Understood the Booing
Many Yankees' fans, goaded on by a hostile New York press, had booed Roger unmercifully. Roger was upset, but he understood.
"No, I never would have gone back to New York. It wasn't really the fans' fault. They didn't always realize how serious my injuries were. I had two big injuries.
"My knee was hurt when I collided with Bill Freehan at home plate and my wrist was hurt while I was batting in Washington. People thought I didn't want to play, but I was hurt. I couldn't play."
Stark Contrast
In 1967, Maris batted third, his usual slot in the batting order. He didn't have a great season, but it was good enough to help the Cardinals to become World Champions for the second time in four seasons.
Maris appeared in 125 games, batted .261 with nine home runs and a .346 on base average.
The Yankees opening day lineup, as Roger had stated, had a new, but not necessarily, a better look.
Bill Robinson, not Roger Maris, was in right field. Joe Pepitone was in center field and Mickey Mantle started at first base.
The infield needed a long introduction. Horace Clarke, not Bobby Richardson, was at second. Charlie Smith, not Clete Boyer, was at third, and John Kennedy, not Tony Kubek, was the shortstop.
The Yankees had another horrible year in 1967. They won only 72 games to finish in ninth place.
They batted an anemic .255, averaged only 3.20 runs a game, and hit exactly 100 home runs.
Mantle led with 22 home runs, but batted only .245. Only Horace Clarke hit as high as .270.
Roger Maris knew why he no longer wanted to play in New York.
"I had seven years in New York. Seven long years."
References:
By JOSEPH DURSO Special to The New York Times . (1967, March 2). Maris Is Happy That He Is Not a Yankee: Star Says He Would Not Have Returned to New York Slugger Engages in His First Workout With Cardinals. New York Times (1923-Current file),41. Retrieved March 8, 2010, from ProQuest Historical Newspapers The New York Times (1851 – 2006). (Document ID: 89662239).
Read more New York Yankees news on BleacherReport.com