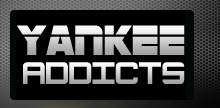 January 5, 2010 · Harold Friend · Jump to comments
Article Source: Bleacher Report - New York Yankees
Art Lawrence is a rabid Yankees fan, but there was one time when he rooted for the Yankees' opponent.
The Yankees had summarily dismissed Casey Stengel after the 1960 World Series.
In June, 1963, Casey Stengel managed at Yankee Stadium, but he was managing the Mets. For one of the few times in his life, Art Lawrence wanted the Mets to win.
World Champion Yankees v. the Last Place Mets
I was one of 50,742 customers at Yankee Stadium on June 20, 1963. Most had come to root against the home team.
The mighty, haughty Yankees were baseball's defending World Champions, having defeated the former New York Giants, who now played in San Francisco, in a memorable seven game World Series.
They were playing against a rag tag team of has-beens and never-was, whose temporary home was the Giants' old ball park, the Polo Grounds.
The winner would be awarded the Mayor's Trophy, with the game's proceeds going to help New York sandlot baseball.
Strange Emotions
I was in my favorite seat in Section 3 in the upper deck. I think that my general admission ticket had cost me $1.25.
I really felt strange when Bob Sheppard announced the starting lineups, because my friends were temporarily my enemies.
I had to catch myself a few times when I started to cheer, first when Bobby Richardson was announced, and then again when he announced Elston Howard.
Casey Stengel Wanted to Win Badly
Casey Stengel wanted to win the game so badly that he brought in his ace, Carlton Willey, to pitch the final four innings in relief of starter Jay Hook.
I was glad, but it seemed strange that a team would consider an exhibition game more important than a regular season game.
The Mets Score First
The Yankees considered the game one that didn't count. They started Stan Williams, whom they had obtained from the Dodgers for fan-favorite Bill "Moose" Skowron. The Mets made short shrift of Williams.
Jimmy Piersall, who hated the Yankees almost as much as most kids hate homework, got the Mets started.
He hit a 2-2 pitch to right center, rounded first, and daringly took off for second. A good throw would have gotten him, but the throw to second was dropped.
The crowd was in frenzy. The fans at the usually staid Yankee Stadium were in an uproar. It got worse, and I was a part of it. What a strange feeling.
Piersall was on third base with two outs when Williams made a wild pitch that scored Piersall with the first run.
The crowd went wild.
My first instinct was to feel upset, but my mind quickly registered that I was rooting against the Yankees, and I cheered. What a weird situation.
The Yankees Come Back
The Yankees immediately tied the game on a Bobby Richardson double and an Elston Howard single.
What was amazing was not the Mets. It was amazing that I was not happy that two of my favorites, Richardson and Howard, had tied the game.
The Mets Blast Stan Williams
The Mets won the game in the third inning, again ignited by Jimmy Piersall, who led off with a single.
Casey Stengel put on the hit and run, and one of his all-time favorites, Hot Rod Kanehl, placed the ball perfectly through the vacated shortstop spot.
Williams walked Duke Snider to fill the bases. The noise was deafening.
Ed Kranepool, who was born in the Bronx, hit a slow ground ball to third base, where Pedro Gonzalez, whom the Yankees had just brought up from their Richmond farm team, booted it.
Former Dodger Tim Harkness singled in two runs for a 4-1 Mets lead, and then Williams made another wild pitch. Billy Moran doubled home the fifth run of the inning.
Casey Stengel was walking back and forth in the dugout, patting his players and gesticulating to the fans. I was really happy, but I was really depressed.
Dream Becomes Reality
The Mets won, 6-2. Casey Stengel and Mets' fans dream was reality.
They beat the Yankees at Yankee Stadium. It was even sweeter, if that were possible, because fans entering the Stadium carrying banners and bugles had their property confiscated.
They were asked by the ushers and guards, "What do you think this is, the Polo Grounds?"
"Unruly" Fans at Yankee Stadium
During the game, I felt out of place at my own ball park. I heard many firecrackers, and the game was interrupted three times when firecrackers were tossed onto the field.
In those days, many fans left the park by cutting across the field, which was allowed, but it took more than 20 minutes to clear the field of fans following the game.
There were fist fights, and the police were forced to physically lead many fans from the premises.
The First and Last Time
I was happy for Casey Stengel, and it gave me a lot of satisfaction that he had beaten them at home, but rooting for the visitor at Yankee Stadium was too paradoxical for me.
I never again rooted for the visiting team at Yankee Stadium.

References:
By LEONARD KOPPETT. (1963, June 21). WILLIAMS ROUTED IN BENEFIT GAME:Mets Get 5 in Third and Do Everything Right to Delight of Big, Partisan Crowd A Minuscule Millennium A Deafening Din . New York Times (1857-Current file),18. Retrieved January 5, 2010, from ProQuest Historical Newspapers The New York Times (1851 – 2006). (Document ID: 82068606).
By ROBERT LIPSYTE. (1963, June 21). Once,Just Once, Met Fans Find A Pie in the Sky Is a Tasty Dish. New York Times (1857-Current file),18. Retrieved January 5, 2010, from ProQuest Historical Newspapers The New York Times (1851 – 2006). (Document ID: 82068615).
Read more New York Yankees news on BleacherReport.com