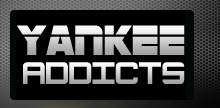 May 24, 2009 · Harold Friend · Jump to comments
Article Source: Bleacher Report - New York Yankees
Joe DiMaggio played his last game on Oct. 10, 1951.
William Earl "Bill" Essick, the Yankees' West Coast scout who signed Joe DiMaggio, died in his sleep two days later at the age of 69 as a result of a heart ailment. One can romanticize the events, but they were merely coincidental.
Bill Essick Hated to Lose
Essick was known as "Vinegar Bill" because he hated to lose so much. It was not unusual for him not to say anything for hours after a loss.
Vinegar Bill had not been a very good player, but he was an excellent judge of baseball talent.
Essick Convinced the Yankees to Obtain an Injured Joe DiMaggio
Almost every team was after Joe DiMaggio, but when he hurt his knee, they lost interest.
Bill Essick was not convinced and persuaded the Yankees to purchase DiMaggio's contract for $25,000. The rest is history.
Joe DiMaggio Had Played His Last Game
After the Yankees won the 1951 World Series, Joe DiMaggio told reporters that he had played his last game.
"I have made up my mind to retire and that is my present intention. I have given it considerable thought."
When referring to Joe DiMaggio, baseball writers usually described him as "baseball's greatest star since Babe Ruth."
Praise and Awe
Yankees' manager Casey Stengel, who didn't get along with Joe, respected his ability.
"The day DiMaggio quits, part of the Yankees will be gone, too. In a sense, Joe was the Yankees, just as Babe Ruth was before him."
Gil McDougald, who had just completed his first season and would win the American League Rookie of the Year Award, was disappointed. McDougald, like most other players, was always in awe of DiMaggio.
"I wish I could tell DiMaggio just how I feel about playing on the same team with him. Just knowing that he may be watching me makes me try all the harder to do good. I still find it hard to believe that I am on the same team with him."
A Money Player
Joe DiMaggio announced his retirement in December 1951.
Joe DiMaggio was the heart of the Yankees and the greatest center fielder to play the game. He was a money player with few equals who rarely faltered when the chips were down.
It didn't matter what he had to do. It could be a big hit, a great catch, or a critical throw.
DiMaggio's only flaw was that he rarely made a difficult play because he rarely made a play look difficult.
There wasn't a player with a better, stronger, or more accurate throwing arm than DiMaggio's when Joe was in his prime.
Runners refused to challenge him, and the season that he suffered from a sore arm, he said that he would make one hard throw a game.
"It was the only throw I had in my system. Once I let go, I was through for the day."
Instincts
Joe DiMaggio was a natural baseball player who relied on his instincts. Unlike Ted Williams, DiMaggio couldn't break down hitting or fielding into component parts to analyze them.
As another great center fielder said, "They throw the ball, I hit it. They hit the ball, I catch it."
Only Babe Ruth, Ty Cobb, and Tris Speaker were considered greater outfielders than DiMaggio when he retired.
"Character and Overwhelming Pride"
By refusing to play in 1952, Joe DiMaggio turned his back on $100,000, which was the most any player had ever made in a season.
New York Times columnist Arthur Daley expressed it succinctly.
"Only a man with character and overwhelming pride could take a step like that. The Yankee Clipper has always been a proud man. That's why he was such a great ball player. He was never satisfied with anything less than perfection."
References
Associated Press, 1951. (1951, October 13). BILL ESSICK, SENT DIMAGGIO TO YANKS :Team's West Coast Scout for 25 Years Dies–'Discovered' Lazzeri, Gordon, Gomez. New York Times (1857-Current file),12. Retrieved May 24, 2009, from ProQuest Historical Newspapers The New York Times (1851 – 2005) database. (Document ID: 89816612).
DiMaggio, Before Flying to Coast, Says He Has Played Last Game :YANK ACE UNMOVED IN PLAN TO RETIRE DiMaggio Says He Is Delaying Official Announcement in Deference to Topping TO TOUR KOREA AND JAPAN Stengel, Team-Mates Hope He Changes Mind–Lane Sees Loss to All League Clubs Asks Joe to Wait Team-Mates Sensed Move Big Gate Attraction. (1951, October 13). New York Times (1857-Current file),25. Retrieved May 24, 2009, from ProQuest Historical Newspapers The New York Times (1851 – 2005) database. (Document ID: 89816924).
By ARTHUR DALEY. (1951, December 12). Sports of The Times :End of the Trail The Big Fellow In Search of a Flaw Natural Instincts. New York Times (1857-Current file),64. Retrieved May 24, 2009, from ProQuest Historical Newspapers The New York Times (1851 – 2005) database. (Document ID: 89483420).