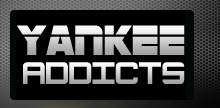 April 26, 2009 · T.J. Morrill · Jump to comments
Article Source: Bleacher Report - New York Yankees
When is Joe going to learn how to manage the bullpen? I'm starting to think Don Mattingly should absolutely be the Yankee manager at this point. Too bad he's with Torre in L.A. now.
Looking at the first two games of the Red Sox series (especially the first one), I can't help but wonder what's going on here. In the 11th inning after getting Ortiz out why is Marte still in the game? Let's be honest; he is typically a specialist (even though I hate that kind of management) and is not fit to pitch two innings.
If I do recall correctly, Edwar Ramirez was still available, as was David Robertson. Why would Joe Girardi not bring in one of the two to finish the inning? Every game with Boston is a must win game and this cannot continue to happen.
The second game, I don't know what to say about the pitching, maybe this one wasn't all Girardi's fault but once again what is going on Girardi's head? Veras, Coke, and Marte all pitched the night before and they were turned to again before the likes of Robertson and Edwar.
These aren't as big of blunders as the ones earlier in the year but they are inflated due to the stage it's on. Yankees vs. Red Sox is not the time for this.
If continual bullpen messes arise, I would think Joe Girardi should be gone after this year, especially if they once again fail to make the playoffs. To make matters worse, Bruney is hurt and on the DL. Will anything go right for the Yankees?