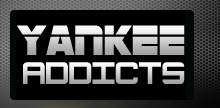 February 13, 2010 · Jordan Schwartz · Jump to comments
Article Source: Bleacher Report - New York Yankees
Brett Gardner had 284 plate appearances last year, and during approximately 284 of them I was screaming at my TV begging him to bunt.
Maybe 284 bunts is a bit much for one season, but when you have as much speed as the Yankees' outfielder does, it makes sense to lay one down once in a while to see if you can beat the throw to first.
This is why I was pleased to learn today that the 26-year-old has practiced more bunting this offseason. Because, after all, it's hard to steal bases if you're not on base.
Gardner had an acceptable .270 batting average in 2009, but only a .345 on-base percentage, limiting him somewhat to only 26 steals and 48 runs. 
This is a guy who is capable of swiping 60 bags and crossing the plate 100 times in a full season if he were just on base a bit more.
The South Carolina native attempted only 11 bunts last year, far too few for a man with his speed.  By comparison, Houston's Michael Bourn laid down 37 for five sacrifices and 17 hits (.531), helping lead to a National League best 61 steals.
Gardner can also improve his production by learning to hit down on the ball more often.  In '09, he batted .265 on ground balls, but just .152 on fly balls.
Last season Johnny Damon, Melky Cabrera and Nick Swisher combined to bat .269 with 66 home runs and 232 RBIs.
The projected '10 outfield lineup of Brett Gardner, Curtis Granderson, and Swisher combined to hit .253 with 62 homers and 176 RBIs in '09.
While the power and batting average numbers may take a dip this season, Gardner can bring a new offensive dynamic to the team if he just squares the bat around a bit more.
Follow me on Twitter at JordanHarrison .
Jordan Schwartz is Bleacher Report's New York Yankees Community Leader. His book  Memoirs of the Unaccomplished Man is available at amazon.com, barnesandnoble.com, and authorhouse.com.
Jordan can be reached at jordanschwartz2003@yahoo.com.
Read more New York Yankees news on BleacherReport.com