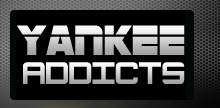 December 26, 2012 · Mongoose Morisette · Jump to comments
Article Source: Bleacher Report - New York Yankees
While the New York Yankees have a healthy crop of prospect outfielders in their farm system, it is evident this aging team is one big Curtis Granderson or Ichiro Suzuki injury away from losing offense in a competitive AL East.
With frugal leadership in a tough economy, could the Yankees find a trading partner in the Detroit Tigers to infuse talent and youth into New York's outfield corps?
It has happened before.
In December 2009, Detroit traded Granderson to the Yankees for Austin Jackson and Phil Coke as part of a larger three-team deal. In this deal, the Tigers also got starter Max Scherzer and reliever Daniel Schlereth from the Arizona Diamondbacks (in exchange for Edwin Jackson).
In retrospect, this trade backfired on the Yankees.
Jackson, Coke and Scherzer were all part of the 2012 Tigers team that swept Grandy and the Yankees in the ALCS.
With a bitter taste left in the mouths of Yankees' nation, it is understandable for the emotional to run the opposite direction from any trade proposal the Tigers make.
But times change. Needs change. And stripping all emotion, the Tigers have big league outfielders who could help the Yankees for low cost.
Currently, the Tigers' starting outfield corps includes Jackson in center field, Andy Dirks in left and newly acquired star Torii Hunter in right. The Tigers also have Avisail Garcia, who figures heavily into Detroit's future plans.
Another player the Tigers love is Nick Castellanos. Envisioned to be Detroit's third baseman of the future prior to Prince Fielder's arrival, Castellanos shifted to outfield last summer, so he can possibly make the 25-man roster in 2013.
Should Garcia and Castellanos hit well come spring training, three pretty good Tiger outfielders may be available to the Yankees (if not sooner).