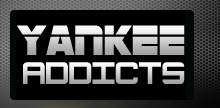 November 1, 2010 · Kate Conroy · Jump to comments
Article Source: Bleacher Report - New York Yankees
Congratulations to the 2010 World Series Champion San Francisco Giants, who beat the Texas Rangers four games to one to win the title.
Any World Series Championship team has to consist of talent players who like to play the game of baseball together, and this Giants team was exactly that. The Giants played with a lot of heart.
The Giants won on pitching, just as they did all season long, but they would not be where they are without the veteran hitters.
Aage and experience should not be brushed aside as too many fans and media do in baseball. Appreciate infielders like Audrey Huff (34), World Series MVP Edgar Renteria (35), Freddy Sanchez (33), Pat Burrell (34) and relief pitchers like Javier Lopez (33).
My hope for 2011 is that the Yankees can get back to being World Champions again, with all the great veterans in pinstripes. Maybe watching the Giants take what was still theirs up until a few hours ago will get the Yankees to start to believe in themselves again.
The Giants never stopped believing, just like the 2009 Yankees wouldn't give up until they were on top.
New York's championship crown has been passed to the new kings on the West Coast. The Yankees reign feels like forever ago again, But hopefully the fans and players will get back again in 2011.
But for tonight, it's all about the city of San Francisco, and their mighty Giants. You have earned the right to be proud, because you are the best in the World.
The most sincere congratulations, from me, a Yankees fan.
Read more New York Yankees news on BleacherReport.com