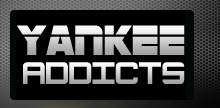 December 6, 2012 · Anthony Maimone · Jump to comments
Article Source: Bleacher Report - New York Yankees
There is an old saying that states, "If it were not for bad luck, I'd have no luck at all." The way Alex Rodriguez's life has gone since October, I'm sure he would be just fine with not having any luck at all.
As was widely reported on Monday, A-Rod will undergo the second hip surgery of his career. The surgery will take place in January and is expected to keep A-Rod out of the New York Yankees lineup until June at the earliest, if not longer.
Brian Cashman told Newsday, "The expectation is he's going to return." In my opinion, the best-case scenario for Rodriguez and the Yankees is that he does not return.
I'm not saying A-Rod should hang up his cleats and retire, even though the Yankees would be covered financially if that were to happen. What I'm saying is that the Yankees should consider having A-Rod miss the entire season.
Since 2007, it seems as if A-Rod has injured just about every part of his body ranging from his fingers to his feet. He is 37 years old with five years left on his contract. If the Yanks want to see him finish out the contract this might be the avenue to take.
Taking a year off to recover from surgeries is not an unprecedented move. The Yanks can look at another all-time great from another sport for advice. Peyton Manning of the Denver Broncos is performing like an MVP following a season in which he did not take one snap.
Manning is 36 years old and has had four neck surgeries. Like A-Rod, his play was beginning to decline for by own standards. In 2010, Manning posted the most interceptions and lowest passer rating he has had in a season since 2002.
It may have not been Manning's choice to miss the entire season, but the fact is he was able to recoup from all his injuries and come back to perform at an elite level.
What I don't know is if A-Rod even has an elite performance left in him. There is reason for optimism in that this surgery could give us that answer. Following his first hip surgery in 2009, Rodriguez came back to hit 30 home runs with a .933 OPS in only 124 games. He also was the Yankees' best player that entire postseason as they went on to win the World Series.
However, A-Rod is now four years older than he was when he last recovered from hip surgery and is expected to miss even more of the season. It would seem smart of the Yankees organization to give him the year off because injecting him into the lineup midway only puts the focus directly on him, which is an issue A-Rod has not handled well in the past.
Keeping him out of the lineup and limelight for a whole season seems like a win-win situation for the Yanks and A-Rod. If the Yankees prosper without him around then at least they are winning, and everything is easier when you win.
If they struggle without him, not only can Yanks fans not blame A-Rod, but it gives them a chance to even possibly miss him. There is just no perfect solution for how the Yankees should handle A-Rod going forward. But at the very least this surgery gives them a legitimate excuse to allow A-Rod time to give his body AND mind a rest.
Read more New York Yankees news on BleacherReport.com