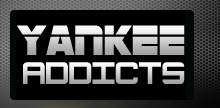 June 4, 2009 · Perry Arnold · Jump to comments
Article Source: Bleacher Report - New York Yankees
New York Yankees manager Joe Girardi and General Manager Brian Cashman announced yesterday that Chien-Ming Wang will return to the starting rotation on Thursday and that Phil Hughes will go to the bullpen.
They also announced that they will re-evaluate the decision in about two weeks and decide at that point whether Hughes should return to Scranton to get work as a starter.
This is a dangerous move by the Yankees brain trust.
The question that has to be asked is: Is Phil Hughes a starting pitcher?
The same question has been asked about Joba Chamberlain and the answer came back affirmative and he remains in the rotation.
If the same question is asked about Hughes the answer also has to be a resounding "Yes."
So it is ridiculous to put him in the 'pen.
In the two weeks they are going to take to re-evaluate the decision, Hughes should have started three times.
Whether those are starts in New York or at Triple-A Scranton, Hughes needs those starts.
If he goes to the 'pen and pitches a couple of innings every three days, everything changes for Hughes.
He will no longer be working as a starter and he cannot possibly instantly convert back to a starter.
If Wang goes down again, or if Pettitte's back is barking, and the Yankees need a starter, it is not going to be Hughes if he pitched two days before in relief.
Phil Hughes is a starting pitcher and at age 22 he has an extremely bright future ahead of him. He has shown traces of brilliance in at least two of his outings since being recalled from Scranton.
But to send him to the pen will change the way he prepares, change the way he pitches and probably more seriously, change his attitude about this organization.
No argument can be made that the Yankees don't need help in the 'pen. They obviously do.
But to mess with one of the future front line starters of the Yankees is not the way to solve the bullpen woes.
Instead it is endangering the future of this young man and Cashman and Girardi should seriously rethink this decision immediately.