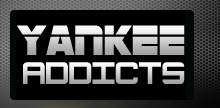 June 3, 2009 · David Allan · Jump to comments
Article Source: Bleacher Report - New York Yankees
Joba Chamberlain pitched a gem against the Indians on June 1, 2009.
His stat line was one that would make any starting pitcher proud:
| | | | | | |
| --- | --- | --- | --- | --- | --- |
| IP | Pitches | Hits | SO | BB | ER |
| 8.0 | 106 | 4 | 5 | 2 | 2 |
| | | | | | |
Yet some how the debate still rages in New York City whether the former Justin Chamberlain is better serving the Yankees as a starter or a reliever. I still can't figure out how a four-pitch guy better serves a team pitch one or two innings rather than start every fifth day.
I am not familiar with all the New York Sports personalities, but I do know that Mike Francesa has been ranting all year about Joba and nsisting that he should be moved back to the pen.
It was just announced that Phil Hughes is headed back to the Yankees pen to open a rotation spot for Chen Ming Wang, a sign that Joba isn't going anywhere.
Now, you aren't going to get eight innings out of Joba every night out, at least not yet. Who knows? He may one day be Roy Halladay, but clearly that's going to take some time. So let me suggest something radical. Why aren't the Yankees looking at pair Joba Chamberlain together with Phil Hughes as their fifth day starter?
What the hell is he talking about? Great question, and I am sure this is much too radical for most baseball people to try, but I think that Joba/Hughes could be a day five two-headed monster. So good in fact that it may build a new theory for how to develop young arms in the future.
Let us start with the rash of young pitchers that have gone down because of improper training over the past couple of years. The most complete list I have found includes 139 major league baseball players that have undergone "the surgery", you know which one, the named for a former Yankee hurler. Tommy John first had his ligament reconstructed in 1974, a surgery that bares his name. The surgery has become so popular the people now think of it, and not the career of a pitcher that won 288 games between 1963 and 1989.
Of those 139, only 19 were position players (That counts Rick Ankeil had his surgery done while still pitching, and Jose Canseco injured himself while pitching.) and 11 players had the surgery multiple times. (The only position player to have the surgery done more than once was former Met, Tiger, and now Royal farm hand catcher Vance Wilson.)
Now realize what a small sample size that truly is, Dr. James Andrews was interview on July 20th, 2007, from his Birmingham, Alabama office where he told the New York Times he has performed more than 1200 Tommy Johns surgeries in his career.
Andrews admitted to performing five to ten of these surgeries in the late 1990's on high school pitchers. By 2006 he estimated he would perform 75 this year, including operating on a 14-year-old pitcher.
Dr. Damon Petty in the same article mentioned that, "I don't think that there's as deep a talent pool anymore." He also remarked in reference to over use that kids are coming out high school with, "100,000 mile arms."
Why did I go through all of that? I put that together with the fact that the Yankees have been very vocal about keeping Joba in the 140 to 150-inning range. Joba was rushed to the major leagues.
Not from a pure stuff stand point, but from a strength and condition, stamina and durability stand point.
Gary Armida has been able to speak candidly with Rick Peterson (Former Mets and A's pitching coach, and Director of Physical Conditioning for the 3P Sports Program.)
During those interview Peterson revealed, "60 percent of amateur pitchers surveyed complained of chronic elbow pain."
In an attempt to properly train Joba and Hughes I suggest that the Yankees go to an unusual system. Gary Armida has mused on occasion, that he would build an entire staff of middle relievers, but after seeing a number of bullpens go up in flames, I am not willing to go that far. Especially as team after team has proven evaluating bullpen talent is inconsistent at best.
My proposal would be to take the two youngsters and turn them into a two-man platoon to fill the fifth spot in the rotation. Do I mean start each of them every 10 days? No.
My plan would be to start Joba every fifth day. I would tell him that he was pitching four innings maximum. I would them tell Phil Hughes that he will pitch at least three innings following Joba out of the pen on that day.
I would tell them both that my goal for the rest of the reason would be to get them both stretched out safely over the next 20 games. If Joba can average four innings per over his next 20 starts, that would put him at 133 innings for the season, and although that doesn't sound like much you have to understand Joba had only thrown 212.2 innings since 2007. (That includes his minor league innings.)
He has never pitched more than 112 innings in a season, and that was in 2007, combining his minor and major league experience.
So although my theory sounds out of whack it helps to keep Joba in line to pitch the number of innings that were set out for him, without returning him to the pen and allows him to continue to prepare as a starter. It also allows you stretch out Phil Hughes and prepares him to take a rotation spot in 2010.
Hughes himself only has only compiled 471 professional innings in the last six seasons.
So it allows you to protect the young arms as far as pitch counts and innings allowances go. It also gets these two young pitchers the Major league seasoning that they will need to make the next step in their major league careers.
We also know that they both are capable of having lights out stuff on any given night. It is their immaturity that keeps them from being elite front of the rotation starters. They aren't ready to face and consistently best a veteran like Roy Halladay, but against a traditional fifths starter they will be able to over match him with raw talent.
Also if you get three to four quality innings from each on that respective day, it means that out of your fifth starter you'll get six to eight quality innings every fifth day, and no team in baseball can boast that kind of production. Imagine being able to save your bullpen and use only two or three pitchers on the day your "worst" starter takes the mound.
Sure it seems like a radical idea, a little off the wall even.
Considering the importance of keeping young pitching healthy, the development of those pitchers, the ability to protect your bullpen, and the competitive advantage of having two guys with great stuff give you six, seven, eight or even nine innings on a day that most teams are happy to get anything makes a lot of sense to me.