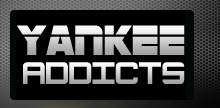 December 23, 2009 · Dan Hanzus · Jump to comments
Article Source: Bleacher Report - New York Yankees
I must admit, I didn't foresee the Yankees being so busy this offseason.
They are the World Series champions, after all. Unless you're the 2006 St. Louis Cardinals, this means you already are an excellent team. You've proven this, because, um, you won the World Series.
The logical line of thought is to attempt to bring back the team in its entirety. This is the If-It-Ain't-Broke-Don't-Fix-It mentality. It ensures you don't disrupt team chemistry and it serves as a reward to a team that did exactly what you asked it to do.
That's often not a good enough reason for general managers, however. In this modern day free-agent landscape, it's very rare to see a team come back in one piece from one season to the next, regardless of success in the prior year.
Enter the New York Yankees.
If Brian Cashman wanted to bring back the same team in 2010, he could have. Retaining Johnny Damon would've been the only real challenge, and when you're the Yankees, a few extra million dollars can be found in Hank Steinbrenner's cigarette money junk drawer.
Clearly though, the organization felt reinforcements needed to be made. It's noble that Cashman and company would take this risk, but only time will tell if it will be regarded as keen foresight or self-sabotage.
River & Sunset broke down the Yankees' winter meetings activity here. Below we'll take a look at the moves of the past two weeks.
12/12/09
RHP Chien-Ming Wang filed for free agency
Because Wang made $5 million in 2009, the largest pay reduction the Yankees could offer him if they tendered a contract would be 20 percent, or $4 million. With the uncertainty that surrounds the snake-bitten right-hander at this point, guaranteeing that much money would be foolish, even for the Yankees.
The underlying factor here is that the organization was clearly never in love with Wang. New York seemingly rushed him back to the mound in '09, hung him out to dry with a ludicrous time table following his foot injury in '08, and bitterly fought with him in arbitration when he was a young 19-game winner in '07. Considering the Yankees' fanboy adulation of Joba and Hughes, it's downright strange how much they took Wang for granted.
Wang can still technically re-sign with the Yankees as a unrestricted free agent. But if you were him, would you?
12/23/09
Signed free agent 1B Nick Johnson to one year, $5.5 million deal
Back in the late 90s, I worked with a guy who talked about Nick Johnson for entire lunch breaks. It actually got creepy after awhile; I thought about alerting Columbus Clippers security when he came to work one morning with what he claimed was a lock of Nick The Stick's hair.
Johnson was a fast-riser in the Yanks' farm system back then, and he appeared to be a natural link to Don Mattingly—a homegrown first base talent with a great glove, patient approach and smooth left-handed stroke. Tino Martinez's successor seemed to be waiting in the wings.
But Johnson never could stay on the field for the Yankees, which became a recurring trend for his entire career. He's 31 now, visibly overweight, and reasonably could be injuring himself as you read this.
Yes, he's still an on-base machine (an unreal .429 OBP in '09), and sure, his swing at Yankee Stadium can produce 20+ homers if he gets 500 at-bats. But what are the chances he gets those 500 at-bats? Johnson has had nine stints on the disabled list in his career. If the Yankees view Johnson as the potential replacement for Damon in the two-hole, what is the plan for the two or so months Johnson will inevitably be forced out of the lineup by injury?
Of course, the spector of Hideki Matsui hangs over everything here. Matsui, we were led to believe, wasn't in the picture for 2010 because he was strictly a DH and the Yankees were determined to keep that slot flexible for their veteran core this season. So what does it tell you when they bring in a player who will be used for little else than DH purposes this season?
If you look closer, there are layers to this onion. It's very possible that the "flexible" DH slot plan was a smoke screen for the Yankees' true thoughts on Matsui, who they believed was lucky to make it through 2009 without his knees turning into dust.
It will be interesting to see if it will be Johnson or Matsui who puts together the better season in 2010. It will be perhaps more interesting to see who spends more time on the disabled list.
12/22/09

Atlanta Braves traded LHP Boone Logan and RHP Javier Vazquez to New York Yankees for cash, RHP Arodys Vizcaino, CF Melky Cabrera and LHP Michael Dunn.
It's a deal that has been perceived as a heist for the Yankees by some, and a disaster waiting to happen by others.
Those in the latter camp look at Vazquez and can only see the guy who threw the BP fastball to Damon in Game 7 of The Series That Shall Not Be Named. I understand that, since I went into a catatonic shock myself as I watched from the upper deck that night.
But the truth is, Vazquez has quietly been one of baseball's most consistent pitchers for the past decade. In the nine years that sandwiched Vazquez's 2004 season in New York, the right-hander threw 202+ innings with 179+ strikeouts in each campaign.
Vazquez, 33, was 15-10 with a 2.87 ERA in 32 starts for Atlanta this past season, allowing 181 hits while striking out 238 in 219 1/3 innings. He finished fourth in the voting for the NL Cy Young Award.
The numbers are obviously inflated by virtue of pitching in the National League. But the Yankees don't need Vazquez to be a Cy Young candidate (though it'd be nice). All they really want is a dependable middle-of-the-rotation starter who can slot behind Andy Pettitte and ahead of Hughes. At this stage of the offseason, getting a pitcher with Vazquez's credentials was a steal for the Yankees.
The real tragedy of this deal is we have to say goodbye to the lovable teddy bear we know as Melky Cabrera. His bromance with Robinson Cano was well-documented around these parts, and it will be sad to see the Melk Man take his glow sticks out of the Boogie Down.
In all seriousness, though, Cabrera was a solid Yankee who got the most out of a limited amount of talent. The trade for Curtis Granderson put the writing on the wall, and now he'll get a fresh start with the Braves.
Say this for Melky: He stayed in the picture. Every time the Yankees tried to bury him, he refused to go quietly. They banished him to the minors in '08, then tried to take away his starting job in '09, and it never mattered. He always made it back. It's a level of resiliency that will continue to serve him well in the next phase of his career.
Dan Hanzus writes the Yankees blog River & Sunset and can be reached via e-mail at dhanzus@gmail.com. Follow Dan on Twitter at danhanzus .
Read more New York Yankees news on BleacherReport.com