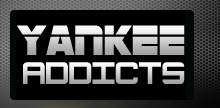 April 26, 2010 · Perry Arnold · Jump to comments
Article Source: Bleacher Report - New York Yankees
This past off season, the New York Yankees made two trades involving pitchers. They will live to regret both trades.
The first is obvious. The Yankees have lost six games in this young season and three of them are directly attributable to horrendous efforts by Javier Vazquez.
Vazquez was acquired in a trade with the Atlanta Braves to be the Yankees fourth starter. The way he has pitched so far, he should the the fourth member of the grounds crew.
Yesterday, in Anaheim, Vazquez lost his third game of the season going only 3.2 innings, giving up five hits and five earned runs. He walked three and struck out three. He finished the short outing with a very nice round ERA of 9.00.
The other pitcher who is the subject of this piece is not as obvious. The Yankees added Phil Coke to a deal that included Ian Kennedy and young phenom Austin Jackson in order to get Curtis Granderson from Detroit.
Phil Coke was a lefty reliever that the Yanks relied on heavily last year. When they traded him they were left with one known left handed quantity in the pen, Damaso Marte.
Yesterday Marte came into the game in relief and walked one hitter and then gave up a three-run homer to Kendry Morales.
The three-run shot came in a confused scenario in which manager, Joe Girardi, first signaled to intentionally walk Morales, then appeared to change his mind.
Then when Marte issued three straight balls to Morales anyway, Girardi and Tony Pena could be seen signaling to catcher Francisco Cervelli to be careful because Morales would probably be turned loose on the 3-0 pitch.
Indeed Morales was turned loose and he sealed the fate of the Yankees first series loss with a long drive to left center field.
Marte was the Yankees' only real option in that situation, but would not have been if Phil Coke was still here.
Coke has pitched very well for the Tigers so far this season and now sports a record of 2-0 with an ERA of 1.83 in 9.1 innings pitched.
The Yankees are going to regret bringing Javy back. This writer decried the trade from the very beginning, based on the fact that Vazquez's performances in the American League have never been good.
But the Yankees are also going to miss Coke. Marte was injured for most of last season, is 38 years old and despite being important in the 2009 playoffs, offers little hope for consistent effort out of the pen.
Read more New York Yankees news on BleacherReport.com