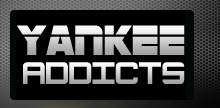 March 21, 2013 · Josh Housman · Jump to comments
Article Source: Bleacher Report - New York Yankees
On Opening Day in April, the New York Yankees will have more holes and uncertainty than they have had in almost any season since the mid-1990s.
In a year where the American League East division looks to be as competitive from top to bottom as it has ever been, the Yankees will need to fill major holes and avoid major roadblocks if they want to make the playoffs.
Who will play catcher? Will Derek Jeter be able to replicate his stellar 2012 season?
The above questions are just a few of the many that need to be answered. The most urgent and important situations that need to be addressed concern injured players in the starting lineup who cannot be replaced easily, while bench issues should also be addressed.
Ahead is a list of the top five last-minute moves the Yankees can make to bolster their chances of making the postseason.