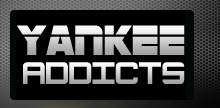 November 5, 2011 · Phillip Brown · Jump to comments
Article Source: Bleacher Report - New York Yankees
After the Yankees failed to sign Cliff Lee after the 2010 season, the Yankees had a big issue with their starting rotation. AJ Burnett had been a bust, Andy Pettitte had retired, and none of the Yankees top pitching prospects seemed to be ready for the majors.
The Yankees caught lightning in a bottle by signing Freddy Garcia and Bartolo Colon in the offseason and having Ivan Nova step up as a rookie. With Garcia and Colon likely headed out the door, the Yankees must find help elsewhere, whether through free agency or trade.
The Yankees just re-signed CC Sabathia to a long-term deal, and Ivan Nova is a reliable No. 2, but after that there are a bunch of question marks.