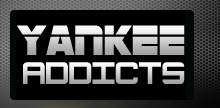 December 27, 2012 · Gary Ousdahl · Jump to comments
Article Source: Bleacher Report - New York Yankees
Ken Rosenthal of Fox Sports recently reported that Matt Diaz has signed a minor league deal with the New York Yankees.
The deal could potentially be worth up to $1.2 million should Diaz reach the major leagues, with a chance to earn an additional $800,000 in incentives.
The 34-year-old Diaz has been suffering from recurring thumb issues since 2010, but according to his agents at Reynolds Sports Management, the outfielder's injury problems are a thing of the past.
Prior to the 2010 season, Diaz was a solid contributor, hitting .313 with 13 home runs and 58 RBI in 371 at-bats in 2009, .338 with 12 home runs and 45 RBI in 2007 and .327 with seven home runs and 32 RBI in 297 at-bats in 2006—with only one off year in 2008 where he hit only .244.
Diaz is also a career .324 hitter against left-handed pitchers with an on-base percentage of .364.
Though signing the right-handed Diaz gives the Yankees a much-needed alternative in a left-handed heavy outfield, the Yankees won't likely end their search for another right-handed hitting outfield option.
However, if he does make the team, he would be a nice right-handed alternative for manager Joe Girardi to left-handed hitting outfielders Brett Gardner, Curtis Granderson and Ichiro Suzuki.
What do you think—will he stay injury free and make the team?
Read more New York Yankees news on BleacherReport.com