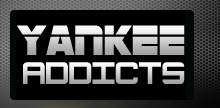 October 25, 2010 · Jordan Schwartz · Jump to comments
Article Source: Bleacher Report - New York Yankees
Despite winning a World Series last fall, Yankees GM Brian Cashman kept busy over the winter.
He acquired Curtis Granderson in a three-team deal that sent top outfield prospect Austin Jackson to Detroit along with lefty reliever Phil Coke, as well as starter Ian Kennedy to Arizona.
If not for Granderson's late-season surge that came thanks to hitting coach Kevin Long, this deal would've been a complete disaster. Instead, it's almost a push.
The outfielder finished the year hitting just .247 and continued to struggle against lefties, posting a meager .234 average, but he did provide some power with 24 homers and stole 12 of 14 bases. That number would have been higher, however, had his on-base percentage been better than .324.
Granderson shined the most in the playoffs, when he led the team with a .357 average.
Jackson, meanwhile, is the favorite to win the American League Rookie of the Year Award after hitting .293, scoring 103 runs, collecting 34 doubles and 10 triples and swiping 27 bags thanks to a .345 OBP.
All of those numbers were better than Granderson's and Jackson is six years younger, so I'd definitely rather have Jackson on my team.
Coke (3.76 ERA, 1.44 WHIP) had a mediocre year, but Kennedy had a pretty good one, posting a 3.80 ERA in 32 starts.
Granderson trade: C-
Acquiring Javier Vazquez and Boone Logan from the Braves for Melky Cabrera, Mike Dunn and Arodys Vizcaino would have graded an "F" if not for Logan's good year and Cabrera's terrible one.
As expected, Vazquez was even worse than in his last stint with the Yankees. He went 10-10 with a 5.32 ERA and was even less impressive against winning teams, going 5-6 and 6.22. The right-hander was so bad that despite earning $11.5 million this year, he was left off the postseason roster. Kennedy would have been a better No. 5 starter.
The unlikely gem in this deal was Logan, who posted a 2.93 ERA and held lefties to a .190 average, far better than the .273 left-handers hit off Coke.
Cabrera, meanwhile, was recently released by Atlanta after hitting .255/317/.354 with just four homers and 42 RBI in 147 games.
Dunn, on the other hand, gave the Braves 19 serviceable innings after being called up in mid-July. His 1.68 WHIP was way too high because of 17 walks, but he struck out 27 and posted a 1.89 ERA.
Vizcaino could turn out to be the best player in this trade after going 9-4 with a 2.74 ERA in Class A and A+ ball this year.
If you just look at the main pieces in this deal, you could call it pretty even because neither side improved much from it. But the Yankees were definitely hurt more.
Vazquez was supposed to be an innings-eater for New York, but he pitched only 157 1/3 frames and just 10 of his 26 starts were quality outings.
You know who had a better ratio than that last year? Joba Chamberlain. He made 11 quality starts over his first 20 outings in 2009, posting a 7-2 record and a 3.58 ERA before the Yankees began deconstructing him as a pitcher.
Chamberlain was the biggest loser in the Vazquez acquisition because he lost the starter's spot that he was promised and deserved.
And I promise you, he would've gone better than 10-10 with a 5.32 ERA.
Vazquez trade: D+
Cashman chose not to re-sign 2009 World Series MVP Hideki Matsui and championship contributor Johnny Damon, instead inking Nick Johnson to be the full-time DH and trusting Brett Gardner to take over in left field, while signing Randy Winn to back him up.
I didn't want to let Matsui go, but once he was gone, I was pleased with the Johnson signing because he has a lifetime .401 on-base percentage. But Johnson's Achilles' heel—injuries—reared its ugly head again: the DH hit just .167 before being lost for the season after only 24 games.
Godzilla, meanwhile, barely slowed down at all. His .274 average with the Angels was exactly the same as his mark with the Yanks last year, and his .361 OBP, 21 homers and 84 RBI were only slightly below his '09 numbers.
Trusting Brett Gardner proved to be the best thing Cashman did this past off-season. The outfielder had a career year, hitting .277 with a .383 OBP and 47 steals in 56 attempts.
Damon played well for the Tigers, batting .271, getting on base 35.5 percent of the time and swiping 11 of 12 bags, but the Yankees definitely got younger and saved some money with this exchange.
Winn, on the other hand, was a complete bust, hitting just .213 in 61 at-bats before being released and signing with the Cardinals.
New DH: F
New LF: B+
Cashman didn't make a big splash at the trade deadline, but he actually helped the team more with these little moves than he did with the larger ones in the off-season.
The Yankees didn't have to give up much to get Kerry Wood, Lance Berkman, and Austin Kearns, so whatever they got out of them would prove to make the deals valuable.
New York got the most out of Wood, who allowed just two earned runs on 14 hits over 26 regular-season innings (0.69 ERA), before contributing again with a 2.25 mark in eight playoff frames.
Berkman struggled when he first came over from the Astros, but he turned things around and proved to be a worthy DH against right-handed pitchers. He hit .303 in September and slugged .688 in the postseason.
Kearns was a bust, hitting just .235 in 36 games.
But you also have to look at what Cashman didn't do at the deadline. The Yankees really needed starting pitching help, and while I understand his reluctance to part with more big prospects for a guy like Cliff Lee when you can just sign him as a free-agent this winter, Cashman could have nabbed a second-tier hurler like Ted Lilly.
Trade Deadline: A-
Overall, I'd give Cashman a C-. He did well at the deadline, but all of his moves over the winter came under the heading of "If it ain't broke, don't fix it."
Follow me on Twitter at JordanHarrison. Jordan Schwartz is one of Bleacher Report's New York Yankees and College Basketball Featured Columnists. His book Memoirs of the Unaccomplished Man is available at amazon.com, barnesandnoble.com, and authorhouse.com. Jordan can be reached at jordanschwartz2003@yahoo.com
Read more New York Yankees news on BleacherReport.com