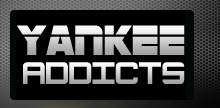 February 17, 2010 · Dan Hanzus · Jump to comments
Article Source: Bleacher Report - New York Yankees
I was watching In The Line Of Fire the other night, one of those great early 90s movies that time seems to have completely forgotten. The general plot: A grizzled secret service agent (Clint Eastwood) must take down a sinister would-be presidential assassin (John Malkovich) before it's too late. A lot of Renee Russo pant suits are also involved.
It was a star-making performance by Malkovich, who absolutely knocked the role out of the park. His character was intelligent, cold-blooded, calculating, and his singular goal overshadowed everything else.
Come to think of it, you could describe Brian Cashman the same way.
It's been fascinating watching the evolution of Cashman since he was named the Yankees' general manager way back in 1998. Back then, he was a puppet, a loyal, young aide who had risen up from the intern ranks to become George Steinbrenner's newest whipping boy.
The Yanks won the World Series in each of his first three seasons at the helm, but much of the credit still (rightly) went to Gene "Stick" Michael, the man who was credited with laying the groundwork for the dynasty years.
By the time Cashman was primarily responsible for constructing the team, an unfortunate development occurred: The Yankees stopped winning championships. Following the Subway Series victory over the Mets in 2000, New York went without a title for the next eight seasons, an eternity on River Avenue.
But something very unusual happened during that title drought. The further the Yankees got from their glory days, the more power Cashman seemed to acquire. This was due in large part to the failing health of Steinbrenner, but also because Cashman had successfully lobbied for complete autonomy over operations following the 2005 season.
As we all know now, the team's patience in Cashman paid off. His signings of CC Sabathia and Mark Teixeira hit perfectly, and other moves like the protection and cultivation of young entities like Joba Chamberlain and Phil Hughes played a huge role in the Yankees' World Series victory in 2009.
Ironically, the only aspect of the team the GM couldn't really take credit for was the presence of postseason hero Alex Rodriguez, the player Cashman was prepared to let walk after he opted out of his contract in 2007.
Luck is a necessary part of success in any field, I suppose.
Now Cashman holds all the cards. The organization was behind him before 2009, and now he has the ring that justifies all that support. It's not hard to notice the change in Cashman's personality as a result. He's been completely relaxed in his interactions with the media, with a confidence that borders on smugness.
An example of this Nu-Cash came during a remote interview for YES' Yankees Hot Stove show last month. Cashman was asked by Daily News beat man Mark Feinsand which offseason acquisition was most important, to which Cashman inferred that, since he was a starting pitcher, Javy Vazquez would likely be it.
When former Times scribe Jack Curry began his follow-up question with "Brian, you talked about Granderson, and I won't tell him you picked him second in that answer…", Cashman sat stone-faced in the split screen, his arms crossed. He was clearly unamused by the joke, and I wondered momentarily whether Curry would make it out of the studio before Billy Connors got to him with a lead pipe first.
Cash's actions were equally resolute. Hideki Matsui was the World Series MVP, a respected veteran who single-handedly lifted the Yankees past the Phillies in the Game Six clincher. And yet, Cashman said sayonara to his popular designated hitter, willing to let Matsui's knees give out for good on somebody else's team.
Johnny Damon probably thought he'd be back in pinstripes, too, coming off one of the most productive seasons of his fine career. But Cashman decided he had little long term use for a 36-year-old outfielder who couldn't throw.
When Damon spoke with Mike Francesa shortly after the Yankees made his exit official by signing the immortal Randy Winn, you could tell Damon was dazed by the way things had played out. Sure, Damon always sounds sort of dazed, but this was different. You got the feeling Damon believed he had built up enough goodwill to get a deal done.
But Cashman has now made it clear that unless you're Jeter, Rivera, or Posada, he doesn't work in goodwill. Chien-Ming Wang knows that, as he prepares to report to a team that lost 205 games in the past two seasons.
That's Brian Cashman: Intelligent, cold-blooded, calculating. Winning championships overshadows everything else.
It's an attitude that may make him a hard man to love, but an easy one to respect.
Dan Hanzus writes the Yankees blog River & Sunset and can be reached via e-mail at dhanzus@gmail.com. Follow Dan on Twitter at danhanzus.
Read more New York Yankees news on BleacherReport.com