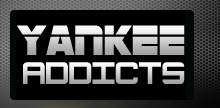 April 22, 2013 · Anthony Maimone · Jump to comments
Article Source: Bleacher Report - New York Yankees
The New York Yankees, as a team, could be considered a big surprise in the early part of the season.
Predicted by many to finish at the bottom of the division for the first time in over two decades, the Yankees find themselves in second place, trailing only the rival Boston Red Sox.
At 10-7 on the season, the Yankees are doing a fantastic job of fighting through the early part of their schedule without many star hitters.
The strength of the pitching staff has come as no surprise as they have pitched to expectation and have been a key to the early season success.
However, the Yankees have found a few other surprises along the way that have both pleased and disappointed early on.