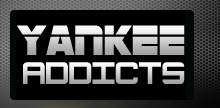 November 14, 2011 · Harold Friend · Jump to comments
Article Source: Bleacher Report - New York Yankees
I was sitting in the car drinking coffee at the local 7-11 when I read a sign in the window. Two 20-ounce bottles of Coca-Cola were on sale for $2.79.
My mind raced to the New York Yankees, which is not unusual, at least not for me. I usually associate almost everything and anything with the Yankees.
Food prices at Yankee Stadium started to increase crazily in 1973 when George Steinbrenner bought the Yankees for $10 million dollars. Alex Rodriguez makes more than twice that amount in one year and he means less to the Yankees than Derek Jeter.
Americans have slowly become used to rising prices, it is expected, but the cost of entertainment is obscene. Baseball is now considered entertainment by most individuals, but to some fans, it is not entertaining to see the Yankees lose, regardless of how it came about.
How many times are Tino Martinez' and Scott Brosius' home runs mentioned? A major reason is that the Yankees lost the 2001 World Series. Don't tell me about Carlton Fisk. That was the Boston Red Sox, a team that is happy, even today, to take the World Series to a seventh game.
Let's return to the cost of food and drink at the Yankees' ball park.
The following is a list of 1969 prices at Yankee Stadium followed by today's prices at the new park:
* Candy ____________ .25
* Crackerjacks _______ .25 (replaced by Crunch 'n Munch. No prize inside box)
* Cigarettes _________ .55 (Banned)
* Beer _____________ .55 ($8.75)
* Soda _____________ .25 ($6.50)
* Baseball Caps _____ 1.50
* Straw Hats _______ 1.75
* Pennant _________ 1.00
* Picture Pack _______ .50
* Picture Pennant ___ 1.00
* T-Shirt ___________ 1.50 ($25.00)
* Tumbler ___________ .25
* Yearbooks ________1.00 ($25.00)
* Scorecards ________ .25 ($7.00)
* Hot Dog __________ .50 ($7.50)
No one is bemoaning the fact that fans cannot purchase a soda for a quarter, but taking inflation into account, $.25 in 1969 is equivalent to $1.47 today. The soda that costs $6.50 today could be bought for $1.11 in 1969.
Do you know who is to blame for the high prices at the ball park? The fans. The Yankees allow food to be brought into the park if it's in a clear plastic bag, but they realize that going to the ball game is not going to a picnic. Who is her right mind thinks that a hot dog from home is as good as one at the game?
We need the basics but we don't have to pay $8.75 for a $2.00 beer. Most fans would pay and do pay whatever the Yankees charge.
The Yankees and their cohorts deserve to make a profit, but it should be reasonable. If two bottles of soda cost $2.79, it is usury to charge $6.50 for one. Do you know that doesn't bother the Yankees?
What is daddy going to do when junior wants a soda? I did and would still do the same thing as daddy would do…That doesn't make it right, but the Yankees charge what the market will bear.
Some might think that if enough fans refused to purchase soda or a hot dog, the Yankees would get the message. They would get the message all right.
They would raise prices to make up for lost volume.
Read more New York Yankees news on BleacherReport.com