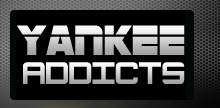 October 12, 2011 · David Young · Jump to comments
Article Source: Bleacher Report - New York Yankees
Alex Rodriguez is one of the most polarizing figures in all of sports. Ever since he signed his 10-year, $250 million contract with the Texas Rangers he has been in the eye of a baseball hurricane. And playing in New York has only magnified the storm.
Let me state upfront that I actually like the guy and think that the 2009 Yankee World Series championship was mostly due to his efforts. But at 36 years of age and a contract that still has six years and some $149 million left on it…it's time to unload him.
In 2010, Rodriguez hurt his hip. In 2011, he hurt his hip (again), his knee, and his thumb. Next year and for the next six years it only gets worse. Believe me, for those of you reading this who are over 35, you know what I mean. You get hurt more easily than you used to and it takes longer to recover. Not what the Yankees need for six years and $149 million.
But what teams would be willing to take on that contract? Surprisingly, there are five teams with 2011 payrolls over $100 million that may be willing…if the Yankees are smart enough to approach them.
Let's take a look.