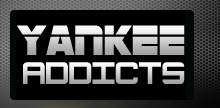 May 9, 2013 · Josh Housman · Jump to comments
The New York Yankees are not a team known for developing their own elite talent. Despite the "Core Four" of Derek Jeter, Jorge Posada, Mariano Rivera and Andy Pettitte carrying the team for much of the last 15 years, the Yankees have had little success developing their own stars, with Robinson Cano being the only true star player coming up through the organization since the mid-1990s.
Phil Hughes, a very highly regarded prospect, has been inconsistent on the mound since his call-up in 2007. Joba Chamberlain, once the heir apparent to Mariano Rivera, has been plagued by injuries and ineffectiveness. Manny Banuelos is out for the season with Tommy John surgery, and Jesus Montero was dealt to Seattle for Michael Pineda, who has yet to throw a pitch for the Yankees.
Brian Cashman hopes that his next batch of high ceiling prospects will give the team a much greater return than his last few. Here is a list of the five top Yankee prospects with very high ceilings.