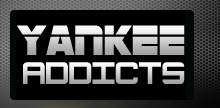 December 10, 2012 · Josh Housman · Jump to comments
Article Source: Bleacher Report - New York Yankees
Who would you pick to win a fight, Andy Pettitte or Father Time? After watching Pettitte pitch as he has aged, I'd surely take Pettitte in that match. He has beaten the odds year in and year out as he continues to pitch well beyond the age that nature usually stops most men from throwing baseballs in the MLB.
However, as of November 29, Pettitte is back to pitch for the Yankees yet again in 2013. Will he be able to lead the rotation as he had in years past? Will No. 46 be as intimidating on the mound as he always has been?
Here are five predictions for Andy Pettitte in 2013 as he pitches for the New York Yankees.