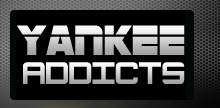 February 24, 2010 · Double G Sports · Jump to comments
Article Source: Bleacher Report - New York Yankees
Earlier this week, the Double G Sports "experts" panel released their top 10 rankings of pitchers in New York . C.C. Sabathia got the No. 1 nod, just ahead of Johan Santana in a tight race.
But who is the best position player currently on a New York baseball team's roster? Find out below. The six "experts" each provided a top-10 list, and through those choices an overall ranking was formed.
Was Alex Rodriguez voted the top position player in New York? Or was it teammate Mark Teixeira? Or maybe his counterpart across the city, David Wright?
Go to Double G Sports to see what the "experts" think.
Read more New York Yankees news on BleacherReport.com