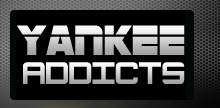 December 5, 2011 · Kate Conroy · Jump to comments
Article Source: Bleacher Report - New York Yankees

Could New York Yankees GM Brian Cashman be pulling a Philly fast one by secretly going after the top free agent on the market, Albert Pujols?
The Yankees are one of the few, if not the only, team that could legitimately offer Pujols the money he demands; along with the stage and superstar teammates that will allow him to flourish.
Even though superstar Mark Teixeira now occupies first base, where there is a will there is usually a way.
Maybe you did realize that Tex did make 11 starts at third base, logging 99 innings and committing seven errors back in 2003.
This leaves the Yankees with the two scenarios.
Move Tex to third, A-rod to shortstop and Jeter to the outfield…and BAM—now there is room for Prince Albert.
Or keep the Captain at shortstop, Tex to third and A-rod can be the DH…and BAM—another way to get Pujols in pinstripes.
Do you want to know the truth about where I heard this rumor?
Can you handle the truth?
Well, I made it up and I apologize if anyone took this seriously. Maybe you just rode the slow bus to school because this will NEVER EVER happen.
In a nutshell, this explains how sluggish and mind-numbing this offseason has been, as it is causing my brain to deviate by imagining these ridiculous state of affairs.
The only way this would become Yankees reality is if the Boss was reincarnated, as Pujols is just the type of free agent that Mr. Steinbrenner would drool over. And what the Boss wanted, the Boss usually would get—especially when it made no sense, because he just couldn't help himself.
As reckless as I found Mr. Steinbrenner to be at times, this offseason definitely makes me realize how much life he brought to the game itself.
And where the heck is that other son, Hank Steinbrenner?
Baseball could use some Hank Q & A to bring a little life to this lackluster of an offseason.
Read more New York Yankees news on BleacherReport.com