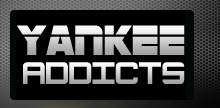 October 20, 2011 · darcy fournier · Jump to comments
Article Source: Bleacher Report - New York Yankees
Have you ever tried playing Arm Chair GM when it comes to your favorite sports team?
You know like wondering what the team could do to win and what moves they could and should make.
Wondering why they signed one player and not the other?
Have you ever thought to yourself or even stated out loud that you could do a better job that the man that really holds the position.
I mean some of us feel we know what is best for "our" team, right?
If only they would listen to us!
I was talking to a fellow Yankee fan the other day and we were contemplating who the Yankees should go after this winter in an effort to improve the club for 2012.
We were in fact playing arm chair GM.
My friend was matter of fact in his assertion that the Yankees must, not should, but must go after both, not just one but both, Pujols and Fielder, respectively.
I had to laugh at his apparent need for excess.
Oh Yankee fans, how spoiled and entitled are are we?
Yankee fans, more so than any other fan base in sports, chronically call for the head of the teams GM, that would be Brian Cashman for those of you keeping score, when the Yankees fail to 'win it all" every year, as if that is a realistic goal, and are convinced that they could do a better job themselves.
Don't lie, be honest, you know it's true
I decided to take my turn, I mean why not, seems like fun.
It's not like I have anything better to do like watch the Yankee take on the cards in the World Series.
So I decided it was my turn, at least for the duration of authoring this article, to state what I would do, and thus what I think the Yankees should as well, this offseason to improve upon a team that was given the division this year because Boston served up the biggest choke of all-time chokes.
The Yankees were nowhere as good as their 2011 regular season record would have us believe. There was no way they were going to win it all this year. I am a fan that can admit that.
If you can't, seek therapy.
So, in my opinion, what can the Yankees do this offseason to fix the holes in their organization and win their 28th world title? Here are my thoughts from my arm chair GM office.
Feel free to agree or roast me and toast me but please knock first as I might be in negotiations.
Don't fix that which is relatively not broken
I am not concerned with the bullpen for 2012. It the strength of this team right now.
Even without the returning Joba Chamberlain and the possible re-addition of Phil Hughes, who the Yankees continue to think of as a starter but remains in reality a huge question mark for that purpose, and the status of Rafael Soriano the bullpen is strong.
The only thing it needs is another lefty reliever but can live without one if necessary.
Keep Nucleus Intact
The Yankees were a successful offensively and defensively last season so there is no reason for them to enter the Prince Fielder and Albert Pujols sweepstakes, despite my friends hopes and dreams, to try and improve on what was already a powerhouse element of the franchise.
If it were up to me I would re-sign Swisher. The guy is a perfect fit for this club and while his offensive numbers were on the decline this past season, he really improved as a defender. I would also make one year offers to Andruw Jones and Eric Chavez and fill any remaining bench holes with developing players from the farm system to see what they could do in a limited role.
If Jones gets an offer to play every day for another club and Chavez decides to retire, so be it. There are plenty of cheap bats on the market that I could replace the limited output these two offered last season.
No reason to go crazy here.
I am not as impressed with Eduardo Nunez as others seem to be so he would rid the pine while being on my short list for trading if necessary.
A New Shortstop would extend the careers of both Jeter and A-Rod and would solve the DH Issue
Let me be clear- Derek Jeter is my favorite player of all time, second only to Graig Nettles. Let me be equally clear that I have no misconceptions about Jeter being the best shortstop in the game.
He is not, never was.
He is an anchor, a catalyst, a leader.
Overall, I admire his hustle, dedication and the way he represents the game. He plays clean and represents The Yankee Organization, MLB and himself with pride, dignity and class.
He is the DiMaggio of his generation and when you watch Jeter play relish it for you won't see the likes of him again.
Unlike the stat heads that love to slam Jeter for his "range factor" in the field and the "perception" that he is not a good shortstop, Jeter's defense, or lack thereof to some, has never cost the Yankees a trip to the post season, a loss in the post season once there nor has it cost them a World Series.
According to the Sabermetirc loving critics Jeter is one of the worst shortstops in the game but isn't it funny how, for all their stats, their argument never leaves the spreadsheet and files to manifest itself on the filed proving that that Jeter is the cause of the Yankees failure to win games, the Wild Card, the Division or any rounds in the Post season.
This stats, while looking impressive in a graph or a pie chart, never seem to get in the way of his ability to break records, win rings, make all-star teams and have the respect of his peers within the game itself.
My Grandmother chopped down trees but that does not make her a lumberjack.
Suck on your stats but please don't choke on them. Such things are reserved for folks in Boston and we should all respect tradition and how good they are at it.
So without wearing any rose colored glasses and putting Jeter love aside, the fact is that Jeter will turn 38 next season and regardless of who you are, or how you play, age is a factor in playing a demanding position such as short.
Even so, Jeter's ability to man short is a problem so far down the Yankee ladder of concerns that my choice for a new short stop is simply about availability and not about Jeter in anyway shape or form and there is no real need to make changes just yet unless a better option presents itself.
Jose Reyes is such an option.
Jose Reyes, who was the best thing about the Mets over the last few seasons, is now a free Agent.
If I were the GM of the Yankees I would make a serious attempt to sign Reyes, who is already acclimated to New York making him an ideal fit, and put him at short, move Jeter to third and A-Rod would become the everyday DH.
The infield of Jeter, Reyes, Cano and Texiera would be an improvement in both age and defense over an already good defensive group and the addition of Reyes bat and speed would also be welcome to a lineup that while offensively dominant over the course of the regular season it was one that failed to show up when it mattered the most; the post season.
Jeter would benefit from the move as well. He still has a strong accurate arm and playing third would address his range issues.
Making such a move makes A-Rod a winner as well.
A-Rod, in becoming the everyday DH, would be able to rest a chronic hip issue and could extend his career possibly making him more productive during the course of his remaining contract with the Yankees. Such a move would address the Yankee DH issue and could force A-Rod to focus entirely on his offense which the Yankees could use.
Please don't give me the argument that Jeter won't like it and if he did not move for Alex so why should he move for Reyes?
It's because he was given a choice that he never should have been given.
I love Jeter but this arm chair GM would not give him the option.
Hell, I would not even ask. Yes, he is the Captain, a veteran and the face of the franchise but he is not the franchise unto himself nor is he bigger than the franchise itself. I would want his co-operation but would not need it to do the right thing.
Make no mistake about it, if I could get Reyes Jeter and A-rod would both move into new roles.
End of Story.
A New Leadoff Hitter
Derek Jeter has proven that he can hit consistently no matter where you place him in the lineup, which is why I am not concerned about dropping him down in the order at this stage of his career as I suggest below.
His career numbers as a leadoff hitter are close to his career numbers when he bats second in the lineup. While consistency is a good thing it also means that Jeter is adding nothing more to the offense by leading off.
Some would argue that too much emphasis is placed on the importance of the leadoff hitter because there is a different one every inning.
It's a sound argument but it is important to put your best foot forward from the start of every game charging out of the gate early on getting on board putting the opposition in a hole early. Gardner makes a pitcher work from the first pitch and throws off his game when he gets on board.
Brett Gardner is your prototypical leadoff man and that would be his role if I had the say.
He has good plate discipline, works the count, has speed, hits for contact, can bunt and steal. He turns walks into doubles. He gets on base, sets the table and has the ability to score often.
If allowed to utilize his skill sets from the leadoff position I believe he could have an OPB over .400 fueled by his potential to bunt for 30-35 infield hits. He could steal 30-50 bases each season. Gardner could possibly hit .300 if used correctly.
A lineup of Gardner, Reyes, Cano, A-Rod, Granderson, Texeira, Jeter, Swisher and Martin/Montero could deliver 1,000 runs per season.
Notice where I put Jeter?
It's not a punishment, it's a gift. In my opinion it would strengthen the lineup top to bottom. Jeter, in getting fewer at bats, might allow him a little more rest and could make him even more productive.
Remember, he will turn 38 during the 2012 season and while hardly a death sentence the proper management of him could make his age just a number instead of a continuing concern.
Rotation overhaul
Since no one knows what Sabathia is going to do, most likely not even him at this writing, one has to both assume a season with him and without him.
With him, the Yankees have a legitimate Ace.
One down, four to go.
Ivan Nova has earned a spot. Two down, three to go.
The Yankees are stuck with Burnett, but how they manage him will be Key. Burnett, if I were in charge, would be my fifth starter regardless of who else I manage to patch this rotation up with.
Actually, if I really had my way, Burnett would be sent to the Red Sox and I would even agree to send him for free or for a bag of balls just to watch the Red Sox continue to implode.
It may be the only was the Yankees would find him useful.
Hey, a guy can dream, right?
Phil Hughes? If it is my decision he goes to the pen and stays there. I am done with the experiment.
Freddy Garcia has earned another shot but I need a backup plan if his 2011 season was an anomaly and if his age catches up with him.
I could promote both Dellan Betances and Manny Banuelos from Triple-A but that would be risky and reeking of desperation. I might have no choice if I cannot acquire a few decent arms.
So my focus would try to land Free Agents Mark Buehrle and C.J Wilson.
That would leave me with a possible rotation combination of Sabathia, Nova, Buehrle, Wilson, Garcia and Burnett with Banuelos and Betances in the wings.
If Sabathia opts out and leaves for Texas as I predict here in a recent article, http://bleacherreport.com/articles/897948-mlb-success-of-texas-rangers-direct-threat-to-new-york-yankees-and-cc-sabathia, it won't matter what the Yankees do in regards to the rotation.They will be screwed.
Oh, and one more thing? For those of you that still clamor for a deal that brings King Felix to New York?
Keep dreaming.
It would take a ransom of talent that the Yankees need for their future and they don't play that game anymore and wisely so.
A New Battery
Russell Martin was a good pick up this season and did a nice job handling the staff. His offensive numbers, while lacking, were on par with the numbers Posada put up when was the everyday catcher.
Still, I want someone young behind the plate. Someone that strikes fear in the opposition and therefore Jesus Montero would be given a full season as back up to Martin, who I would sign for one more season, to see if he can be the starting catcher of this franchise or if I need to look elsewhere in 2013.
Cervelli fans need not worry.
He has proven that he can play a few different positions other than catcher, and his fire, intensity and penchant for clutch hitting make him too valuable to simply let go.
He stays on my bench.
And so, with that, my attempt to play arm Chair GM has come to an end.
Agree or not that's is what makes life fun.
What are your thoughts on my ideas? What are yours?
The floor is now open for your comments If you like my column I would appreciate your clicking the "props" button.
Thanks for reading.
Read more New York Yankees news on BleacherReport.com