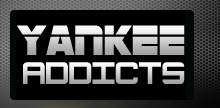 February 24, 2012 · Harold Friend · Jump to comments
Article Source: Bleacher Report - New York Yankees
Mickey Mantle was extremely well-liked by his teammates and by most of his opponents.
Pitchers who had just been victimized by a Mantle home run appreciated the fact that he circled the bases with his head facing the ground. Mickey and the Yankees were the antithesis of many modern players who watch a deep drive hit the wall before they start to run.
The New York Yankees won the World Series in Mantle's first three years with the team. During the 1950s, a World Series share, especially a winning share, made a significant difference, sometimes equaling a player's yearly salary.
It is common knowledge that Hank Bauer, who was close to Mickey, would discipline teammates, especially rookies or new teammates, if they didn't hustle. Bauer used to tell them that he wasn't going allow them to take money out of his pocket.
When Whitey Ford was a rookie in 1950, he overslept on the day he was the scheduled starting pitcher. Ford was late arriving at the clubhouse but he still pitched effectively enough to win.
After the game, Bauer cornered Ford and told him, according to Yogi Berra, that if he had lost, he would have been dead.
When it came to Mantle, playing hard was never a problem. Being in shape for a game could be. .
If Bauer thought players like Mantle and good friend Whitey Ford were overindulging themselves after hours, he took matters into his own hands.
Ford recalled that "He pinned me to the wall of the dugout one day and said, 'Don't mess with my money.' "
Bauer was the leader of those great Yankees teams. No one was more loyal to his team and on one was a greater competitor.
Bauer said, "It's no fun playing if you don't make somebody else unhappy. I do everything hard."
Read more New York Yankees news on BleacherReport.com