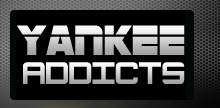 November 3, 2010 · Adam Bernacchio · Jump to comments
Article Source: Bleacher Report - New York Yankees
A couple of weeks ago, we took a look at some of the managerial happenings across baseball. Since then, we have had some new news concerning Major League managers.
Let's take a look at what is going on across the Major Leagues.
Milwaukee Brewers Hire Ron Roenicke
This is a bit of a surprise as many thought, including myself, that the Brewers would hire Bobby Valentine. Instead, the Brewers hired one of my all-time favorite 80′s scrubs in Roenicke.
Roenicke has spent the last 11 years in the Los Angeles Angels of Anaheim organization, and the Mike Scioscia managerial tree just grows and grows. First it was Joe Maddon, then it was Bud Black and now it's Roenicke.
Roenicke will inherit a team that finished 77-85 in 2010 and is kind of caught in the middle. Their offense is not great, but not bad, and the same can be said for their pitching staff as well. They really don't do anything particularly well, but aren't awful at any aspect of the game.
If Roenicke is a chip off the Scioscia block, then he will certainly bring a structure and organizational philosophy that will be used throughout the entire Brewer organization.
I would like to make a comment on Valentine if I may. When did he become the Messiah of managing that every team and their mother is interested in him?
What exactly has Valentine accomplished in his life that makes him the most wanted manager in baseball? His teams have never finished in first place and he has never won a World Series.
I still can't figure out what all the fuss is about Valentine.
New York Yankees Extend Joe Girardi
The Yankees gave their manager a three-year extension worth roughly $9 million. The deal also includes $400,000-$500,000 in ALCS and World Series bonuses.
I am not surprised by the extension as I am about the timing of it. The Yankees wouldn't give Girardi an extension after winning the World Series in 2009, but they give him one after he got pasted in the 2010 ALCS by the Texas Rangers? Seems odd to me.
It's also odd that the Yankees would pay their managers anything. Managing the Yankees is like getting a job in the sports industry right out of college (fellow Sports Management majors in college will know what I am talking about).
Everyone wants a job in sports as a post graduate, so those jobs don't pay anything. The Yankee job holds the same theory. Everyone wants it.
If Girardi wanted more money, the Yankees can tell him to go screw himself and manage the Pittsburgh Pirates. Let's see how many wins Girardi gets with that team.
Toronto Blue Jays Hire John Farrell
The Blue Jays took the pitching coach from the division rival Boston Red Sox and made him the 12th manager of their franchise.
Managing in the AL East is a tough task, but Farrell is inheriting a team that could be a sleeper in 2011. The Blue Jays have a deep, young rotation that Farrell can take to the next level. Farrell worked well with Clay Buchholz and Jon Lester and could take Ricky Romero, Brandon Morrow and Kyle Drabek to the next level.
He also will have a nice offense to work with as well. Aaron Hill and Adam Lind should have bounceback seasons and the Blue Jay offense is coming off a season where they led the majors in home runs.
We have a Part III of this series when the rest of the managerial positions get filled.
You can follow The Ghost of Moonlight Graham on Twitter @ theghostofmlg
Read more New York Yankees news on BleacherReport.com