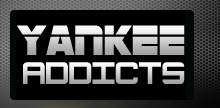 September 20, 2010 · Double G Sports · Jump to comments
Article Source: Bleacher Report - New York Yankees
Joe Torre and Don Mattingly are returning to Yankee Stadium for one night.
The former manager and former player will be in attendance tonight when the Yankees take on the Tampa Bay Rays.
Their current team, the Los Angeles Dodgers, have an off-day which will allow the pair to take part in the pregame ceremonies when the Yankees will unveil a memorial in Monument Park for George Steinbrenner.
Despite what many believe was a bitter separation, the Yankees have always said Torre was welcome back in Yankee Stadium any time. When the organization decided on tonight's ceremonies, they called to personally invite both Torre and Mattingly.
Both men will likely get a nice reception from the fans. Torre and Mattingly were both fan favorites during their time in New York.
Mattingly, who was passed over when the Yankees decided to give Joe Girardi the managers job, will be the Dodgers manager starting next season. This past weekend Torre announced that he would be stepping down at the end of this season.
The Yankees will be honoring their late owner, George Steinbrenner III, with a memorial in Monument Park beyond the centerfield fence. Ceremonies will begin at 7pm this evening, before the Yankees and Rays take the field. YES Network will televise the ceremonies.
For more information on the ceremonies, continue this article at Double G Sports.
Read more New York Yankees news on BleacherReport.com