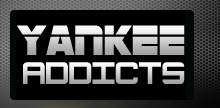 April 15, 2010 · Perry Arnold · Jump to comments
Article Source: Bleacher Report - New York Yankees
Javy Vazquez started his second game in his second stint for the New York Yankees yesterday.
Pitching against the Angels, Vazquez was just as abysmal as he had been against the Rays last Friday night.
Vazquez threw 100 pitches and 59 strikes in 5.1 innings against the Angels, giving up six hits and four earned runs while striking out four and walking two. He finished with an ERA of 9.82 for his two games, which is actually lower than after his first outing.
When the trade for Vazquez was announced General Manager Brian Cashman was applauded and Yankee fans acted as though it was the second coming of Roger Clemens instead of the second coming of Javy Vazquez.
Over and over again one read that the Yankees had solved one of their biggest problems by signing a solid fourth starter, which would resolve the issues of having to go with only three starting pitchers in the playoffs.
But one must wonder where the hope came from.
Vazquez entered this season with 142 wins and 139 losses. He has a career ERA of 4.21, a career ERA-plus of 107, and a career WHIP of 1.246.
Those numbers are not sufficient to heap praise on Javy's head or believe that he comes as a savior.
And in his four years in the American League, the numbers are even worse. His winning percentage in the AL is actually a little better at 52-46. But his AL ERA before this year was 4.54 and in three of those four years his ERA-plus was below the average of 100 with 92, 98, and 98.
Vazquez put up impressive numbers in Atlanta last year with an ERA of 2.78 and 15 wins.
But no one should realistically expect Vazquez to do much of anything now that he is back in the American League East. He has already flopped against division foe Tampa Bay and today he flopped against the Western Albatross that always hangs from Yankee necks.
In today's New York papers, Vazquez was barbecued. Joel Sherman in the NY Post wrote on Vazquez whining about being booed by the fans as he was giving up runs to the Halos.
Sherman also wrote that in the offseason the Yankee management was looking for an "above average pitcher" to fill the fourth slot and opted for Vazquez over free agents Joel Pineiro and John Lackey. Pineiro was the winning pitcher yesterday and Lackey has been a thorn in the Yankees' side for years.
If the Yankees were looking for an "above average" starter, one must wonder why they gave up so much valuable talent for a hurler who is absolutely nothing but average.
Bill Madden in the Daily News said that Vazquez is ill suited to pinstripes. It is clear that not everyone can perform in the cauldron that is Yankee baseball. Names from the recent past that come to mind are Kevin Brown, Jaret Wright, and Randy Johnson.
Certainly Vazquez seems to fit that mold.
Derek Jeter, who always says the right thing, tried to deflect the criticism of his teammate by saying that everyone would continue to talk about Javy's failure in the second half of 2004 as long as the papers continue to write about it.
Good for Jeter. That is his role as captain.
But this is not about Vazquez's failure in 2004. It is not about giving up a home run in the seventh game of a World Series.
This is about Yankee management making a big mistake by choosing to go back to Vazquez.
He was overrated in the trade and will do nothing for the New York team. One must simply wonder what in his history gave Yankee management or Yankee fans any hope that he was the answer.
Read more New York Yankees news on BleacherReport.com