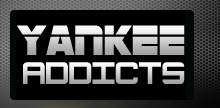 February 23, 2010 · Josh Levitt · Jump to comments
Article Source: Bleacher Report - New York Yankees
Did the New York Yankees' reluctance to give Johnny Damon two years deal reflect something about their love for free agent to be Carl Crawford? According to Jon Heyman, the answer is yes.
One reason the Yankees were reluctant to go for a two-year deal for Johnny Damon might have had little to do with Damon and been a greater reflection of what they think of Carl Crawford. The Yankees love him. Crawford is almost sure to be too rich for the low-revenue Rays and the Yankees jump to the head of the class for interested teams. Remember, too, that the Yankees passed on Matt Holliday. It all seems to set up nicely for Crawford.
If this is indeed true, then Yankees GM Brian Cashman deserves praise for his long term vision.
Historically when the Yankees are "in love" with a player, they get him. A combination of the money, full court press from Yankee players, and the lure of the pinstripes seem to do the trick almost every time. Just ask CC Sabathia, AJ Burnett, Mark Teixeira.
Assuming that the Yankees payroll in 2011 remains around $200 million, then they will have roughly $50 million (less after arbitration) to spend on free agents and re-sign Jeter and Rivera. No matter, if the Yankees are truly in love with Crawford, then they will find a way to make it work economically even if it means increasing their budget.
Read more New York Yankees news on BleacherReport.com