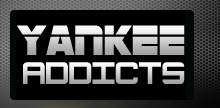 January 24, 2013 · Zachary D. Rymer · Jump to comments
Article Source: Bleacher Report - New York Yankees
New York Yankees boss Hal Steinbrenner has already conceded that the organization's goal for a $189 million payroll is not set in stone.
His next concession may be that it was never a good idea to begin with.
There is a hole in the idea that going under and staying under the $189 million luxury tax threshold in 2014 and beyond will provide financial relief for the Yankees. Joel Sherman of the New York Post first outlined it in November, and Ken Rosenthal of FoxSports.com revisited it this week.
What's unclear is how going under and staying under the luxury tax threshold would allow the Yankees to benefit from a complex program put in place by MLB's new collective bargaining agreement. Sherman referred to it as a "revenue sharing refund program," and outlined it like so:
It is a complicated concept and formula, but what is important to know is the Yankees would be rebated a percentage of what is the highest revenue-sharing payment in the sport, but…only in years they are under the luxury tax threshold.
Per Rosenthal's column, the new CBA calls for the clubs in the 15 largest markets to surrender an increasing percentage of their revenue sharing gains starting this season. By 2016, these clubs will be disqualified from receiving revenue sharing payments altogether.
There will still be revenue sharing, but some of the money that would have gone to the 15 large-market clubs will instead be redistributed to luxury tax payers. Namely, the Yankees.
A revenue sharing program that actually shares revenue with the Yankees sounds like an odd concept, but there's a method to the madness. The idea is to convince certain big-market teams to increase their revenue instead of relying on revenue sharing payments to do the job for them.
The problem for the Yankees is that the plan is working. The Toronto Blue Jays, Atlanta Braves and Washington Nationals—all three of whom promise to be legit contenders in 2013—are anticipating increased revenues.
If their projections pan out, Rosenthal explains: "Such developments would reduce the size of the market-disqualification pot — and in turn reduce the percentage of that pot the Yankees would receive."
In plain English: the Yankees may not get as much money from the rebate program in the future as they're anticipating.
If so, then the much bigger benefit of going under the $189 million threshold in 2014 will be the luxury tax reset, as the Yankees would go back to paying a 17.5 percent tax if they were to go over the threshold again rather than potentially a 50 percent tax.
There's only one way the Yankees will be able to exploit this benefit: by spending money.
The temptation to go over the luxury tax threshold in 2015 will certainly be there, as the 2015 free-agent class is set to be loaded with star players who could interest the Yankees.
The most notable stars set to hit the market after 2014 are the three pitchers who topped the charts in fWAR in 2012: Justin Verlander, Felix Hernandez and Clayton Kershaw. The Yankees could make a play for any of the three, as the only starters they have locked up beyond 2014 are CC Sabathia, Ivan Nova and Michael Pineda.
Elsewhere, both J.J. Hardy and Elvis Andrus will be free agents after 2014. The Yankees could turn to either one of them as a long-term replacement for Derek Jeter, whose long career with the Yankees will probably be over after 2014.
Third basemen Chase Headley, Pablo Sandoval and Hanley Ramirez are also set to hit free agency after 2014, and the Yankees could pounce on one as a replacement for Alex Rodriguez, who could be turned into a full-time DH. It's worth noting that the Yankees considered making a run at Headley before the trade deadline this past season.
In the outfield, Colby Rasmus will be hitting free agency for the first time in 2014, and the Yankees could go for him if they don't think any of their top outfield prospects are ready for full-time duty.
Players such as these would certainly help the Yankees rescue their dying status as the premier franchise in baseball. It's either that, or save money and hope for pennies to come thanks to the rebate program.
I wouldn't put it past Hal Steinbrenner to favor the pennies over a new-look, star-studded roster. He loves his books, and he's on record saying that being under $189 million is an annual goal.
Besides, it's not as if $189 million is a small amount of money. No other team in the AL East can afford a payroll like that. Not even the Boston Red Sox, who have never had a payroll over $176 million.
But what Hal has to realize is that the AL East is catching up the Yankees. The division is no longer their kingdom, nor is it theirs to share with only their fellow yacht club members in Boston.
The Blue Jays have opened up their checkbooks and emptied out their farm system to arrange a super-team loaded with stars. They now look like the dominant team in the division, and they're looking at a multi-year window to contend.
The Tampa Bay Rays have won at least 90 games in four of the last five seasons, and their future looks bright even though they'll have to trade David Price soon. They'll make a killing for him when they do trade him, and they have a strong stable of young pitchers from which to draw a replacement.
The Baltimore Orioles returned to relevance in 2012 by nearly topping the Yankees to win the division. They have a solid core of young players in place, and they have two potential superstars in young third baseman Manny Machado and right-hander Dylan Bundy.
Then there are the Red Sox, who have drastically improved this offseason through a series of trades and free-agent signings. These additions will help them stay relevant for the next few years, during which they should integrate talent from one of the best farm systems in baseball.
The problem with keeping pace with these teams while keeping payroll low is that doing so is going to require the Yankees to integrate young, cheap talent from the minors. They're not in a solid position to do that, as their farm system is weak and their best young players are all several years away.
The Yankees could be patient and just wait for the kids to arrive and re-establish themselves in, say, 2015 or 2016, but patience isn't the kind of thing that's tolerated when your fans know that you have the most powerful revenue stream in the league.
The fans will be even less tolerant of a patient approach if the Yankees don't make improvements to an aging roster after 2013. They're going to have a lot of money coming off the books, and they'll have to reinvest it on new players and/or an extension for Robinson Cano.
The Yankees' roster will still have some rough edges after they follow through with their master plan in 2014. Most of their payroll will still be committed to CC Sabathia, Mark Teixeira and Alex Rodriguez, none of whom is a spring chicken. Sabathia will be 34 in 2015. Teixeira will be 35. A-Rod will be 39.
New players will be needed to balance out the average age of the Yankees' roster. And if the Yankees can't use prospects to do so, then they'll really have no choice but to turn to the free-agent market if they want to field a championship-caliber team.
Their ravenous fan base will surely support the idea, and the Yankees may feel compelled to satisfy their wishes in order to keep up with the Joneses in the AL East. And thanks to their year of cheapness in 2014, there will be no huge luxury tax percentage to deter them from spending.
The only thing that could deter them will be the rebate program, which is already looking less attractive than the Yankees first perceived it to be.
As such, the list of reasons to spend after 2014 could be a heck of a lot longer than the list of reasons not to spend.
If you want to talk baseball, hit me up on Twitter.
Read more New York Yankees news on BleacherReport.com