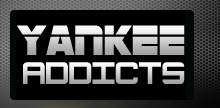 December 31, 2009 · Harold Friend · Jump to comments
Article Source: Bleacher Report - New York Yankees
Malcolm Schwartz and his friend, David Broman , lived in Flushing, Queens during the 1950s. Each attended his first baseball game on May 12, 1956.
Mal's father, who was born in Brooklyn, took him to Ebbets Field to see the Dodgers play the Giants. David's father was born in the Bronx, and they went to Yankee Stadium to see the Yankees host the Baltimore Orioles.
May 12 was quite a day for someone to attend his first baseball game, as Malcolm Schwartz, who hated the Yankees, discovered.
A Warm, Sunny, Saturday Afternoon in May
I always rooted for the Dodgers, but it wasn't until I was 12-years-old that my father took me to Ebbets Field.
It was a nice, warm, sunny Saturday afternoon that I will always remember, and so will David Broman, who was also attending his first game, but at Yankee Stadium.
The Dodgers had beaten the Yankees in the 1955 World Series, so I was seeing the defending World Champions when I went to my first game.
We had Carl Erskine on the mound, facing the Giants' Al "Red" Worthington.
Bullet Bob Turley Faced Don Ferrarese
Broman (we never called him "David", He was Broman and I was Mal) figured that he had a better chance of seeing his team win than I did.
The Yankees were starting Bullet Bob Turley, whom the Yankees stole from the Orioles, against the Birds Don Ferrarese, who was a rookie.
Difficulty in Getting Scores
Now, in 1955, there were no all-news radio stations or 24-hour sports channels.
We relied on the ball park scoreboard, the late afternoon radio sports shows, which were hard to find on the weekends, or the newspapers to get information.
It turned out that was great for me, at least on May 12.
"Lucky Brooklyn Dodgers"
We used to really needle each other about our teams. Broman couldn't take it when we finally beat the Yankees.
He called the Dodgers lucky because Sandy Amoros made his great catch against Berra in the seventh game and kept repeating, whenever I saw him, that Podres could never do it again.
Seeing Ebbets Field for the First Time
Seeing Ebbets Field from the inside for the first time was better than I thought it would be.
I never realized how small it was, and how close to the players we could get. It was warm and cozy, unlike the ball park Broman was going to.
Carl Erskine's Gem
It was a great game. Erskine retired Whitey Lockman and Alvin Dark before walking Willie Mays in the first inning, but he got Dusty Rhodes on a ground ball to Gil Hodges.
"Oisk" walked Dark leading off the fourth, and that was it.
The final score was 3-0. Yes! I saw Carl Erskine pitch a no-hitter. Wait until Broman found out.
The Yankees Were Trailing the Orioles
I watched the score board during the game. In the seventh inning, the Orioles scored a run to go ahead, 1-0.
The scoreboard still said 1-0 when my father and I left Ebbets Field. We won, and there was a chance that the Yankees lost. I couldn't wait to see Broman.
It Couldn't Get Any Better
It turned out better than I thought.
To us, all that mattered was whether our team won. But this was my first game, and it was Broman's first game, so while winning was still the most important thing, we hoped something memorable happened.
Thankfully, it did for both of us.
We met right in the middle of 72nd Avenue where we always played stick ball.
I still didn't know what the Yankees had done, and Broman didn't know what the Dodgers had done. From the look on his face, I could tell that the Yankees lost.
Broman Was Upset
"Man, what a lousy game. The Orioles were so lucky. They score one crummy run and we lose. But at least we got a hit."
My mind raced. What did he mean, "But at least we got a hit?"
"Broman, what happened?" I tried not to look too happy. This was great. The Yankees almost had been no-hit, and Erskine no-hit the Giants.
Broman told me that Ferrarese no-hit the Yankees through eight innings.
Andy Carey led off the ninth with a Baltimore chop in front of the plate then he beat out to break up the no-hitter, but Ferrarese retired the Yankees to win, 1-0.
"What did the Dodgers do?"
A Memorable Moment
There was a long pause. I was savoring the moment. It was almost as good as October 4, 1955, but not quite. I couldn't help it.
"So, Broman, you almost saw your team get no-hit? By a rookie, yet? But he still shut you right?"
Broman was getting impatient. I deliberately looked around before telling him.
"You almost saw a no-hitter the first time you ever went to a ball game, only if you had seen one, you would have been on the wrong end of it. Guess what, Broman. Erskine no-hit the Giants."
Standing in front of a mirror and telling myself that I had won one million dollars wouldn't have been as good. Broman was a Yankees' fan.
Read more New York Yankees news on BleacherReport.com