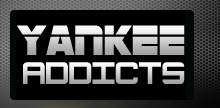 December 18, 2009 · Josh Levitt · Jump to comments
Article Source: Bleacher Report - New York Yankees
Last night, the Yankees and Nick Johnson came to terms on a one year/$5.5 million contract that all but ends Johnny Damon's tenure with the Yankees:
In a move that almost certainly would end Johnny Damon's four-year run in the Bronx, the Yankees were close to completing negotiations on a one-year contract with Nick Johnson late Thursday.

A stalemate over salary between Johnny Damon and the Yankees could be broken if Nick Johnson is signed as a designated hitter.

For Washington and Florida last season, Nick Johnson had a .426 on-base percentage, third in the majors behind Joe Mauer and Albert Pujols.

According to several people with knowledge of the talks, Johnson would serve as the Yankees' designated hitter and possibly hit second in the batting order; that was Damon's spot last season.

"It's part of baseball," Damon said in a text message. "Teams try to make moves in hopes to improve their club. I wish them all the best."

The Yankees and Johnson were on the verge of an agreement worth around $5.5 million, pending a physical. Damon made $13 million and was said to want a three-year contract without a pay cut.
Given Damon's contractual demands, I don't think anyone can blame the Yankees for moving on and signing Nick Johnson. Damon put together a fantastic season for the Yankees in 2009 and was the ideal fit for Yankee Stadium, but there's not a chance in hell that he was going to wind up with a contract that sniffed anywhere close to three years/$39 million.
If anything, Damon should have used Bobby Abreu's contract as a starting point in negotiations with the Yankees and simply tried to max out his earning potential on a two year deal.
With the Yankees out of the picture, the market for Damon is a whole bunch of question marks right now.
The Mets and Mariners would seem to make sense for Damon, but are either one of those teams willing to go past two years for Damon? I doubt it.
The Giants were thought to be a logical fit for Damon, but GM Brian Sabean has already taken them out of the running for Damon
If the Cardinals fail to re-sign Matt Holliday, could Damon become an option? Maybe, but only at the right price.
After those four clubs, it's hard to see any other team having serious interest in signing Damon which is an obvious problem for agent Scott Boras. I would expect the strategy out of the Damon camp to remain patient and wait until Jason Bay signs somewhere so that Boras can sell the teams that missed out on Bay on Damon.
The problem with that logic is, that the Jason Bay market stinks and that those two players should not be mentioned in the same breath when it comes to contracts.
Then again, Boras could sit back and hope that the Mets become so desperate for a splash that they cave into Damon's demands, but even that is highly unlikely.
As good of an agent as Scott Boras is, even he cannot create a market for player that does not exist. Sure, it only takes one team to give Damon the contract he is looking for, but right now, that team is not out there.
Read more New York Yankees news on BleacherReport.com