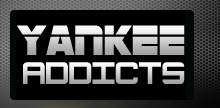 May 28, 2013 · Jason Catania · Jump to comments
Article Source: Bleacher Report - New York Yankees
Back in 1996, the New York Yankees were on the verge of something big.
The club, of course, would go on to win the World Series that year and then three of the next four. At the heart of those title-winning teams was Derek Jeter, Andy Pettitte and Mariano Rivera.
What's interesting, then, is that 17 years later, those three players are still on the roster—of course, Jeter and Pettitte are both on the disabled list at the moment—and the Yankees, meanwhile, are playing .600 baseball and remain in contention for a postseason spot.
Aside from the captain, the left-hander and the closer, a lot has changed since that 1996 team kicked off a dynasty. Here's how the two teams compare across the board.
In deference to the '96 champs, we'll list their players at each spot first.
Lineups
Catcher: Joe Girardi/Jim Leyritz/Jorge Posada vs. Chris Stewart/Francisco Cervelli/Austin Romine
Many forget that Posada wouldn't take over catching duties until the 1998 season, while now-manager Girardi, in his first year as a Yankee, had arguably his best season (.294/.346/.374) while Leyritz provided pop (7 HRs, 40 RBI in just 265 ABs).
This year's crop of defense-first backstops has been less-than-good on offense (.239/.300/.380) and remains without the injured Cervelli, making it even harder to stay in the race.
Edge: 1996, by a wide margin, especially when you consider Posada was just waiting in the wings.
First Base: Tino Martinez vs. Lyle Overbay/Mark Teixeira
Replacing Donnie Baseball, Martinez's first year in New York got off to a rough start (.244 BA, .716 OPS through April). But when all was said and done, the lefty hit .292 with an .830 OPS and a team-high 117 RBI.
With eight homers (third-most on the team) and 28 RBI (second-most), Overbay has done an admirable job filling in for the still-injured Teixeira, but few expect the left-handed hitter's success to continue. Teixeira is due to return in early June, but he'll have to do quite a bit to put this position in 2013's favor.
Edge: 1996, but if Teixeira skips over his usual slow starts, it could at least get interesting.
Second Base: Mariano Duncan vs. Robinson Cano
Although Duncan—also in his first year in the Bronx—hit .340 in his career year, the 33-year-old was best known for inspiring the team's slogan: "We play today. We win today. Das it."
As unexpectedly great as Duncan was, Cano is the best player on the current incarnation of the team, a perennial MVP candidate who hits for average (.290 BA) and power (13 HR, 34 RBI) and plays good defense.
Edge: 2013, even if Cano never comes up with a catchy catchphrase.
Third Base: Wade Boggs/Charlie Hayes vs. Jayson Nix/Kevin Youkilis/David Adams
Both teams would have a former member of the arch rival Red Sox manning third base, if only Youkilis were healthy. Boggs, then 38, was his usual self, hitting .311 with more than twice as many walks (67) as whiffs (32). It was late-season acquisition Hayes, though, who was on the field to catch the final out of the Series, which led to Boggs' celebratory horse ride around the Stadium.
The Yanks have had to make due while Youkilis (and that other guy) have been on the shelf, and it's been hard for Nix (a veteran journeyman) and Adams (a 26-year-old rookie) to hold down the fort.
Edge: 1996, although this season's batch will easily out-homer the older crew, who managed just six.
Shortstop: Derek Jeter vs. Eduardo Nunez/Jayson Nix/Derek Jeter
It'd be fun to compare Jeter to a 17 years older version of himself, but the captain hasn't yet stepped foot on the field in 2013 as he continues his recovery from last October's fractured ankle.
The '96 version of Jeter, at 22, was just coming into his own at the time, and after hitting .314 and scoring 104 runs, he was the unanimous choice for AL Rookie of the Year. Yet another first-year Yankee coming up big for the '96 team.
Edge: 1996, and even Jeter's eventual return won't make this one close.
Center Field: Bernie Williams vs. Brett Gardner
On the verge of breaking out in the years prior, Williams had his first truly great season, batting .305 and leading the team in runs (108), home runs (29), steals (17) and OPS (.926).
Gardner is a nice player who gets the most out of his speed and great defense, but he's a complementary type compared to Williams' middle-of-the-order threat.
Edge: 1996, because even if the comparison is apples and oranges, Williams wins.
Right Field: Paul O'Neill vs. Ichiro Suzuki/Brennan Boesch/Ben Francisco
At 33, O'Neill was his usual high-average (.302), high-OBP (.411) self, as he led the club in doubles (35) and walks (a staggering 102).
In a previous life, Ichiro could have held up to O'Neill's performance, but this isn't that life (.245/.284/.340). Neither Boesch nor Francisco can pump up the right field production enough to match.
Edge: 1996, by a lot and then some.
Left Field: Gerald Williams/Tim Raines/Darryl Strawberry vs. Vernon Wells/Curtis Granderson
Williams was traded in late August, opening up the job for Raines who missed the middle chunk of the season with injury. And Strawberry, who came back to the Yanks again after spending part of the year in independent ball.
So far, Wells' career revival (.264 BA, 10 HR, 24 RBI) has been just as noteworthy as those by Raines and Strawberry. But the loss of Granderson to a second hit-by-pitch injury will force the 34-year-old Wells to continue to play everyday, which could wind up exposing him at this stage of his career.
Edge: 1996 will probably have the advantage, but a healthy Granderson would've made the difference.
Designated Hitter: Ruben Sierra/Cecil Fielder vs. Travis Hafner/Ben Francisco
Sierra was doing well enough (.258-11-52), but was traded that July when then-general manager Bob Watson saw a way to land the slugging Fielder, who would go on to hit .260-13-37 in 200 at-bats after coming over from the Tigers.
Hafner's early-season performance (.260/.381/.512 with eight home runs and 25 RBI) has made current GM Brian Cashman look savvy for picking him up over the winter.
Edge: 1996, but the production could prove similar if Hafner can do the unthinkable and stay healthy.
Rotations
No. 1 Starter: Andy Pettitte vs. CC Sabathia
In just his second season, the 24-year-old Pettitte finished second in the Cy Young voting (back when his AL-high 21 wins outweighed that 3.87 ERA and 1.36 WHIP).
Now 32, fellow lefty Sabathia is still good but appears to be slowing down some, especially in the velocity department, according to FanGraphs.
Edge: 1996, although there's still time for Sabathia to get the edge, even if he doesn't match the 21 wins.
No. 2 Starter: Jimmy Key vs. Hiroki Kuroda
In his final season with the Yanks, the guile lefty Key, then 35, was nearing the end but still managed to be effective (4.68 ERA, 1.35 WHIP) in 169 innings after an injury-plagued 1995 season.
Kuroda remains one of the least-talked about great pitchers of the past few seasons, and his 2.67 ERA and 1.06 WHIP make him the under-appreciated ace of this current New York staff.
Edge: 2013, in what is perhaps this year's biggest advantage.
No. 3 Starter: Kenny Rogers vs. Phil Hughes
One of the few moves that didn't pan out on the '96 team; the lefty Rogers, who signed as a free agent over the winter, posted a 4.68 ERA and 1.46 WHIP in his one full season in the Bronx and was even worse in his three postseason starts.
Hughes has been similarly inconsistent, with great outings often followed up by complete clunkers. The 27-year-old continues to be plagued by the gopher ball, having surrendered 11 in his 54.1 innings.
Edge: 2013, maddening though they are, Hughes' fluctuations will eventually better those of Rogers.
No. 4 Starter: Dwight Gooden vs. Andy Pettitte
Inked in February after missing all of 1995, Gooden—long removed from his prime—threw an out-of-nowhere no-no that highlighted a three-and-a-half month stretch when he was actually very good (10-2, 3.09 ERA). The former Mets ace righty was plain bad otherwise, and finished 11-7 with a 5.09 ERA and 6.6 K/9.
While Pettitte's had trouble with the injury bug in his 40s and is still on the DL, the veteran lefty has shown he can still pitch long after his prime (3.83 ERA, 1.30 WHIP, 7.1 K/9). He won't match Gooden's 170 innings, but the quality of the ones Pettitte pitches should be better.
Edge: Push, Pettitte needs to get back on the mound—and soon—if he's going to avoid the L.
No. 5 Starter: David Cone/Ramiro Mendoza vs. David Phelps/Ivan Nova
Mendoza wasn't any good while making 11 fill-in starts for fellow righty Cone, who missed four months in the middle of the season after undergoing surgery to fix an aneurysm in his arm. Upon his return, though, the 33-year-old Cone was his typical self, compiling a 2.88 ERA, 1.17 WHIP and 8.9 K/9 in 72 innings, including that memorable seven-inning no-hitter, which ended due to pitch count restrictions.
Phelps, 26, has provided a big lift in the Yankees' rotation while filling in for injured and ineffective Ivan Nova. The right-hander has a 3.27 ERA and 1.12 WHIP as a starter, and he looks like a rotation mainstay at this point.
Edge: Push, Phelps has been way better than Mendoza as a replacement, but Cone's comeback will be tough to top.
Bullpens
Closer: John Wetteland vs. Mariano Rivera
Remember, it was the veteran Wetteland who handled the closer role while Rivera made his mark as the eighth-inning man. Wetteland, then 29, would save an AL-best 43 games and then seven more that postseason, including the deciding Game 6 of the World Series win over the Braves.
Even at 43 and coming off the first major injury of his career, Rivera remains at the top of his game with an AL-high 18 saves so far, as well as his usual microscopic ERA (1.40) and WHIP (0.83).
Edge: Push, it's hard to argue with what Wetteland did, but it's just as hard to go against Rivera in his final year.
Setup Men: Mariano Rivera/Jeff Nelson/Mendoza/Graeme Lloyd vs. David Robertson/Boone Logan/Joba Chamberlain/Shawn Kelley
As good as Robertson (3.00 ERA, 0.95 WHIP) and Logan (1.84, 1.16) have been, the Yanks' bullpen in '96 is among the all-time greatest in baseball history thanks to Nelson (11.0 K/9) and especially Rivera, who sported a 2.09 ERA, 0.99 WHIP and struck out 130—in 107.2 innings.
Edge: 1996, Rivera's performance is just too good. Again.
Bottom Line
While the 1996 club wins the position-by-position breakdown handily, 10-3, both teams share a similarity in that they received some unexpectedly good performances from players like Duncan, Gooden and the left field trio in 1996, compared to Overbay, Hafner, Wells and Phelps this year.
Fact remains, though, we're but a quarter of the way through 2013, whereas the '96 club is a closed book. That means a lot can still happen this season, including a few shrewd trades from Cashman to match those made by Watson 17 years ago. Of course, things could fall the other way, too, as production and performance wane as the season progresses.
The current version of the Yankees is definitely playing better than most thought and are well above their heads, so they have their work cut out if the ultimate result—a World Series win—is to be achieved.
All statistics come from Baseball Reference, unless otherwise indicated.
Read more New York Yankees news on BleacherReport.com