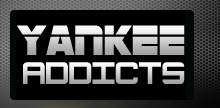 October 14, 2011 · Harvey Frommer · Jump to comments
Article Source: Bleacher Report - New York Yankees
The rambling, shifting, stream-of-consciousness syntax of Casey Stengel has filled thousands of newspaper and magazine pages with anecdotes ranging from amusing and wise to droll and banal, and sometimes vulgar.
More than a million references to No. 37 exist on Google and Yahoo. He was on the cover of Time Magazine twice. And there are quite a few books about him and his New York Yankees of the mid 20th century.
Like former president Harry S. Truman, Stengel hailed from Missouri and wandered in the wilderness before finally hitting his peak. Born July 30, 1890, he got a well earned nickname early on —"King of the Grumblers."
In 1946, Stengel managed the Pacific Coast League Oakland Oaks to a second-place finish. In 1948, Casey and his "Nine Old Men" won the pennant. Del Webb, one of the three New York Yankee owners, offered the manager job to him on the recommendation of dour and businesslike General Manager George Weiss. Their friendship went back decades.
Stengel had a rap sheet going back to times with the Dodgers, Pirates, Phillies, Braves and Giants. It seemed he had been around baseball forever.
On October 12, 1948, six days after Yankee manager Bucky Harris was fired, the man whose greatest ambition once had been to be a left-handed dentist, was introduced as the new skipper of the Yankees. He presided over a crowded press conference and lavish luncheon at the posh 21 Club in Manhattan.
"Because I can make people laugh, some of you think I'm a damn fool," Casey told the assembled crowd. "But as player, coach and manager I have been around baseball for some 35 years. (He'd played in or managed over 5,000 games). I've watched some successful managers as John McGraw and Uncle Robbie work. I've learned a lot and picked up a few ideas of my own.
"I didn't get the job through friendship. The Yankees represent an investment of millions of dollars. They don't hand out jobs like this just because they like your company. I got the job because the people here think I can produce for them."
Heading back to California on the train after settling all his Yankee business, Casey told famed sports writer Grantland Rice: "I wonder how things will be next season, where I'll be a year from now."
"Casey Stengel," Hall of Fame broadcaster Curt Gowdy said, "was one of the funniest guys I ever met. Funny without trying to be funny. My first year broadcasting the Yankees was his first year as manager. I'll never forget, we went to a bar after a night game in Cleveland. He ordered a draft beer and knocked it down in one gulp. I said, 'Jeezus, Casey, why do you drink your beer so fast?' And Stengel said, 'I drink it like that ever since the accident.' I said, 'You were in an accident?' He said, 'Yeah, somebody knocked over my beer.'"
In spring training of 1949 Stengel told his Yankees: "I know nothing about the American League. You guys are big league ball players, and this year you will be on your own. I'm not even going to give you signs. You just play. This is my year to observe and find out what the American League is all about."
"It was a shock," Yankee star hurler Eddie Lopat said. "We thought we got us a clown. He never said too much of anything to anyone. It was a treat for him to be with us after all the donkey clubs he had. He didn't need notes. He knew what every hitter or pinch hitter could do against certain pitchers. He could make the moves."
"There was the Casey Stengel of the huge ego," Tony Kubek, who played for him, said. "There was the Casey Stengel of the public relations image. There was the Casey Stengel who could talk for hours on the long 36 hours of train trips to Kansas City. There was the sensitive Casey Stengel. There was the Casey Stengel of the Yankee pride."
That rookie season for Stengel saw the Yankees devastated by injuries. The famous Charlie Keller-Joe DiMaggio-Tommy Henrich outfield was never in place. Keller missed the whole season. DiMaggio had a banged up heel and did not play until June 28. Little star shortstop Phil Rizzuto was out a lot.
Stengel coped and Stengel planned. Relying on players like Cliff Mapes, Dick Kryhoski, and Fenton Mole and other non-prime time performers, juggling, mixing and matching, patching game by game, Casey managed to manage it all.
The Yankees of Casey Stengel marched to the first of five straight world championships in 1949. Savoring the moment and the 5-3 pennant- clinching triumph, Casey screamed out in the locker room: "Fellas, I want to thank you all for going to all the trouble to do this for me. I want to thank all for giving me the greatest thrill of my life, and to think they pay me for managing so great a bunch of guys."
That first season, Casey Stengel put his stamp on everything Yankees. There had been a Yankee culture before. Now it was a Casey Stengel Yankee culture. It would be part of the franchise in 1949 and through Casey's tenure as manager. It would also be part of the Yankee tradition for decades to come.
The "Ol' Perfessor" with the gravelly voice became a Yankee institution. He was as famous, perhaps more famous, than any of his stars. He became a national figure, a mixture of Santa Claus and Jimmy Durante and Groucho Marx, duck-walking his way on the baseball stage of his era.
"When we won the World Series in 1949 and came to spring training the next year," Eddie Lopat recalled, "Stengel told us: 'Last year is past history. We never look back. We gotta go back and beat 'em again this year.'"
Stengel inherited a Yankee team many thought of as a powerhouse. Within three years he had re-tooled it, creating a totally different type of club. Instead of featuring superstars at most positions, Casey structured his team around the trio of Mickey Mantle, Yogi Berra and Whitey Ford. The rest of the team was mainly role-players. Stengel pitted them against each other for playing time.
"The fella I got on third is hitting pretty good," Stengel explained, "and I know he can make that throw, and if he don't make it, that other fella I got coming up has shown me a lot, and if he can't, I have my guy and I know what he can do."
"We had guys on the bench who could play as good as the starters," said Eddie Lopat. "They hated to get on the bench because they knew they might not get back for three or four weeks, or ever.
"When we played the other teams," Lopat continued, "we never underestimated them or ourselves. We played the Giants in the 1951 World Series. We were told by the newspapermen that the Giants would run us off the field, that they were hot and they had won all those games down the stretch. Casey's attitude was our attitude. They would have to run us off the field, but not in the newspapers.
"In 1949," Lopat continued, "we played the Dodgers in the Series. We knew they were young fellows without that much experience and we could beat them. In 1952, however, we knew they were now a tough club, but we were prepared."
"Case," former slugger Bill Skowron mused, "would leave us alone to get in shape in spring training. But when those last 10 days of spring training came around you knew you had to be better ready to play."
Stengelisms abounded:
"I was the best manager I ever saw, but I tell people that to shut them up quickly and because I also believe it. But John McGraw was an enjoyable man, too."
"Make 'em pay. Make 'em pay you a thousand dollars. Don't go help those people with their shows for coffee-and-cake money. You're the Yankees—the best. Make 'em pay you high."—Casey Stengel
In the dozen years he managed the Yanks when the team was home, Stengel lived with his wife Edna at the swanky Essex House in Manhattan. The love of his life, Edna was a former silent screen star, a high-fashion dresser who picked out her husband's clothes. The tips Stengel gave at the Essex House were over the top because, as Casey said:"I got so much money I don't know what to do with it."
Off season, the big house in Glendale, California was the site of happening times for Edna's nieces and nephews and—since Casey and Edna had no children of their own—for Yankee players and their wives and children. At times there were 50 to 75 children
"It was real Yankee family back then," Yogi Berra said. "Casey and Edna were like a father and mother to us all."
The talent just gushed to the Yankees in those Stengel years from the farm system or through trades: Jerry Coleman and Gene Woodling in 1949, Whitey Ford and Billy Martin in 1950, Tom Morgan, Gil McDougald, Bob Cerv and Mickey Mantle in 1951, Andy Carey and Ewell Blackwell in 1952, Bill Skowron, Enos Slaughter and Bob Grim in 1954, Johnny Kucks, Elston Howard. Don Larsen, Bob Turley, Bobby Richardson, Elston Howard and Tom Sturdivant in 1955. Ralph Terry came in 1956 and Tony Kubek came along in 1957. In 1958, Ryne Duren, Clete Boyer in 1959 and Roger Maris in 1960.
"I was astonished at the atmosphere on the team when I joined the Yankees in 1957 along with Bobby Richardson," Tony Kubek said. "Jerry Coleman and Gil McDougald went out of their way to help us, and we were to ultimately take their jobs. It was typical of everyone helping the team, the atmosphere that Casey Stengel put in place."
Stengel stoked the fierce competition for jobs. Players were trained not to be complacent, to do whatever Casey asked for the good of the team. Loyalty to the organization, pride in being a New York Yankee were part of the package. The almost annual certainty of a postseason check was also something very nice to count on—a sort of bonus for being one of Casey Stengel's Yankees.
Left-handed hitting Gene Woodling and right-handed hitting Hank Bauer shared outfield duties. "We didn't like it," Bauer said. "But you couldn't complain too much—we walked into the bank every October."
When Elston Howard became a Yankee in 1955, Casey joked: "When I finally get me a nigger, I got one who can't run." It was a reference to Howard's slow foot speed and how long it took the team to have a black player—eight years after Jackie Robinson had broken the color line
. Casey and Robinson got into quite a few verbal altercations over the Yankee tardiness in integrating their roster. The two did not like each other. But the old man had a genuine affection for the stolid, reserved and talented Howard.
In vintage Stengelese the skipper paid tribute to Howard: "He deserves credit and where would I be without him? Phew! He can give me a job in the outfield and he can catch, too. Good kid, too. He's good."
For most big league teams, the rhythm of the rotation was sacred. For Stengel, it was his call. The Big Four: Whitey Ford, Vic Raschi, Allie Reynolds and Ed Lopat, were all used in relief if there was a need or if Casey felt it was the right thing to do.
"Sure he wasn't that young," Skowron said. "But he knew and we knew what we had to do. He'd leave us alone when we were winning. He'd holler 'butcher boy' and 'don't swing too hard at ground balls' and 'don't beat yourselves.' But when he saw us making mistakes, he'd get excited and do some yelling."
The Yankees took the 1958 pennant by 10 games. The 1959 Yankees finished in third place—their low point in Stengel's time as manager. There were some who thought it was the beginning of the end. Nearing 70, impatient, Casey made moves in games that seemed highly unorthodox even for him.
But in 1960 in a tough pennant race, the Ol" Professor rallied the Yankees to another flag. But Bill Mazeroski's walk off homer gave the world championship to Pittsburgh.
Yankee owners Dan Topping and Del Webb, who had wanted to get rid of Stengel for several years, used the loss to the Pirates as an excuse. Casey was fired. Actually, he was forced out as manager by a mandatory retirement age of 65—just for him.
"I'm just sorry Casey isn't 50 years old—It's best for the future to make a change," Topping said.
"Casey's writers," members of the New York Baseball Writers Association passed around a petition exhorting him not to retire.
"It was wonderful of them," the outgoing manager said," but I've been here 12 years, and when a feller stays too long in one place he gets a lot of people mad at him, and he gets mad at a lot of people when they blame him for blowing tight games."
Later, in a sarcastic and stinging voice, he told dozens of reporters:
"I commenced winning pennants when I got here. But I didn't commence getting any younger. They told me that my services were no longer desired because they wanted to put in a youth movement as an advance way of keeping the club going. The trick is growing up without growing old. Most guys are dead at the present time anyway and you could look it up. I'll never make the mistake of being seventy years old again."
Between the many hirings (as most know he surfaced again as pilot of the hapless Mets) and the firings, there is the amazing, amusing, arresting story of Charles Dillon Stengel, a man never at a loss for words.
"I was too old when I began," the crazy as a fox Stengel said, "I began playing in 1910 in some league that didn't even last out the season. I told Mickey Mantle one time how I used to do something. He looked at me like I was crazy and asked me if I played. What the hell do you think, I said, that I was born here on this bench as an old manager?
I started managing in 1925 and quit in 1965. I guess I know about managers and managing. What the hell is it but telling the umpire who is gonna play and then watching them play. The best thing to do is to have players who can hit right-handed and left-handed and hit farther one way and father sometimes the other way and run like the wind.
The dozen years Casey ran the Yankees saw the team cop 10 pennants and seven World Series. It was the greatest run by any manager in the history of the national pastime. Only once in his dozen seasons did his teams win fewer than 90 games; his Yankee career managing record was 1,149-696, a winning percentage of .623.
"There comes a time in every man's life," Casey said, "and I've had plenty of them."
He died on September 29, 1975 in Glendale, California.
Read more New York Yankees news on BleacherReport.com